By
Lewis
- 10 February 2021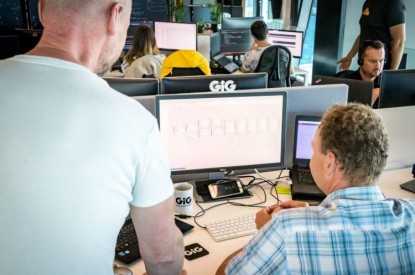 Gaming Innovation Group (GiG) has signed an agreement with Marathonbet for the provision of its automated affiliate marketing compliance screening tool, GiG Comply.
Tailored to cover market-specific legislation and advertising standards, GiG's self-service marketing compliance software helps operators to manage and monitor their affiliate advertising campaigns on-demand.
The self-serve solution will enable Marathonbet to set-up checklist parameters with bespoke criteria to scan and check thousands of affiliate websites for content such as iGaming code red words.
This will allow them to help ensure that affiliates are aligned with their brand and marketing message and enable Marathonbet to identify where to rectify any potential promotional breaches, strengthening their compliance approach.
Jonas Warrer, Managing Director of GiG Media, said: "We are happy that Marathonbet has placed trust in GiG Comply to help ensure that they remain proactive and compliant with advertising regulatory requirements.
"At GiG, we like to place the power in our partner's hands and with the flexibility built into GiG Comply, Marathonbet can create bespoke compliance checks, which are tailored to their needs and market.
"This will not only help to ensure they remain compliant but will also help to safeguard their licence in multiple jurisdictions.
Germán Soto Noche, Affiliate Manager of Marathonbet, added: "We are delighted to be partnering with GiG through the use of its market-leading GIG Comply software. We believe this tool fits in seamlessly with our business objectives moving forward, providing us with the perfect service to manage our affiliate compliance operations.
"We look forward to GIG helping us ensure our affiliates can offer their audiences an outstanding user experience in line with regional regulations."