By
Phil
- 24 April 2014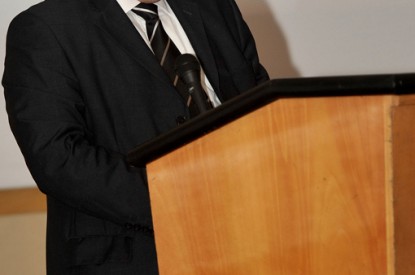 Maltco Lotteries has recently added two major milestones to its portfolio, whereby it was accredited with the highest level of Responsible Gaming Certification, Level 4, by the World Lottery Association (WLA); and also received the Responsible Gaming Certification from the European Lotteries (EL) Association, the two leading Lottery Associations worldwide with more than 100 International Members being affiliated to them.
Maltco's CEO, Dr. Ioannis Katakis said: "We are very proud in Maltco to achieve this double certification. This is a great achievement for our company, being the first ever local company to achieve such prestigious certifications, while it is also a distinction for the whole country. With such an important accreditation, Malta through Maltco Lotteries will make a global impact and will gain an excellent reputation on an international scale. Responsible gaming is an integral part of the Intralot Group policy and Maltco as a member of the Group is indeed very happy to adhere the responsible gaming practices in order to offer to our players exciting, but at the same time secure gaming experiences," he added.
Jean-Luc Moner-Banet, President of the WLA, added: "This is indeed an accomplishment for the company who has been certified with a level 4 certification, being the highest level that a lottery can attain in this certification".
President of EL, Friedrich Stickler, commented: "Being recognised by the European Lotteries on such an important subject is indeed a huge landmark not only for Maltco Lotteries but also for Malta. I congratulate all the Maltco's team for the hard work they have put towards this project."
Maltco was audited by an international audit firm who found the company to be aligned with all the requirements to acquire these certifications. The company reaffirmed that whilst wanting players to entertain themselves, it also encourages them regularly to play in a very responsible way.
On behalf of Maltco Lotteries Ltd. Dr. Ioannis Katakis thanked both the WLA and the EL for this recognition and committed to further enhance the company's dedication to the responsible gaming principles. The EL official Certification ceremony will be held next June in Lisbon, during the EL Industry Days, whilst the WLA official Certification will be held in Rome, on the framework of the World Lottery Summit, next November.