By
Phil
- 26 July 2023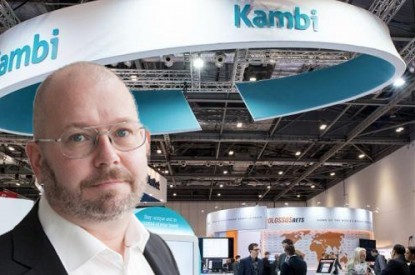 Sportsbetting platform provider Kambi saw its revenue surge 24 per cent year-on-year in the second quarter, driven by an operator trading margin of 9.9 per cent and the addition of Shape Games.
Revenue came in at €42.9m for the second quarter of 2023 and €86.9m for the first half of 2023, up from €71.5m.
Operating profit (EBIT) for the second quarter of 2023 was €3.7m, at a margin of 8.6 per cent and €8.2m, at a margin of 9.4 per cent for the first half of 2023
The second quarter was noatbel for the company entering into exclusive global sportsbook partnership agreement with Bally's Corporation, replacing the global operator's proprietary sports betting technology
It made significant progress in incubation of cutting-edge AI pricing division which will deliver the next evolution of sports trading to the wider industry and signed contract extensions with key partners BetPlay, LeoVegas and Paf.
CEO Kristian Nylén said: "The second quarter of the year was another encouraging period for Kambi as we made significant strategic progress towards executing our long-term growth strategy, including a tier-one partner signing, key partner renewals and the continued development of our AI trading capability.
"During the quarter we delivered strong revenue growth of 24 per cent year-on-year, driven by new customers, the addition of Shape Games and a high operator trading margin. Operator turnover growth of fpur per cent was not as strong as revenue, impacted by rising foreign exchange headwinds, the dampening effect of a high trading margin and PENN Entertainment's year-on-year decline in US market share. Excluding the impact of foreign exchange movements, EBITA (acq) increased by €2.8m year-on-year.
"From a commercial perspective, we were delighted to welcome Bally's Corporation to the Kambi network in Q2. As we further solidify our market leadership position, this partner win is a major milestone for the business and comes on the back of our flexible product strategy. As one of the world's leading gaming operators, Bally's commands strong brand recognition, a large customer database and expansive global footprint that has the potential to open up significant opportunities for Kambi in both the US and beyond," he added.
"Bally's decision to replace its proprietary sportsbook with Kambi Complete underlines the current pressures facing many in-house sports betting operations. Indeed, demand for our Complete sportsbook service remains high, further evidenced by our sales pipeline and the Q2 renewals of key partners BetPlay, LeoVegas Group and Paf."
"Kambi's offering is only getting stronger as we pioneer next generation betting entertainment, highlighted by the success of our award-winning AI-powered trading. Recognising the powerful benefits this unique method of pricing delivers for our partners, we also see an exciting future for this service as a module, powering odds for those outside of the Kambi network. In Q2, we made significant progress in incubating the unit with a view to it operating as a distinct division in the future, similar to Abios and Shape Games. We are confident our AI-driven pricing is uniquely positioned to meet the growing demand for trading services."