By
Phil
- 26 July 2017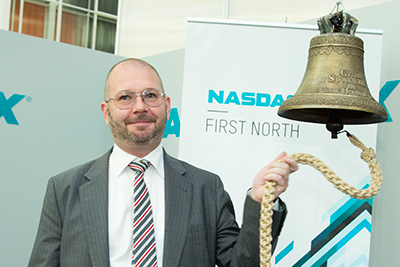 Kambi Group has announced a long-term extension of its contract with 888 Holdings, a deal which will see Kambi continue to provide its premium Sportsbook and technology services to the operator's leading 888sport brand.
The multi-year agreement recognises Kambi as 888's Sportsbook of choice, with both parties committed to strengthening the relationship and driving 888sport forward over the coming years. The deal also cements Kambi's position as the leading supplier to Tier 1 operators in regulated markets.
888sport has been powered by Kambi since May 2013, at which point the operator's annual sports revenues totalled US$7m. Since the formation of the partnership, 888's sports revenues have grown considerably, up to the $52m registered in 2016.
The contract extension gives both parties long-term security over the successful partnership. Kambi considers the new agreement to be a major win, with it securing 888sport as a key source of revenues for years to come.
Kristian Nylén, CEO of Kambi, said: "We are delighted to continue building on the successful partnership we have had with 888sport over the last four years and look forward to further contributing to its future growth. During this time, 888sport has seen a massive increase in its Sportsbook revenues, showcasing the quality of the Kambi Sportsbook services.
"This contract extension is proof of the quality, relevance and stability our scalable Sportsbook offers our customers as we continue to invest to improve the best B2B Sportsbook in the market."
The agreement means 888 can continue to leverage Kambi's award-winning product set, including its price differentiation tool, which gives Kambi partners the opportunity to adjust core payback percentages to suit specific strategic needs.
888 also recently launched Best Odds Guaranteed, which forms part of the Kambi Bonus Toolbox, a move which brought 888's horseracing offer in line with most other major UK sportsbooks.
Kambi has just posted its Q2 2017 financial update, which showed a three per cent year-on-year increase in revenues and 16 per cent growth in operator turnover despite the absence of a summer football tournament.
As well as the deal with 888sport, Mr. Nylén highlighted work with Corredor Empresarial who has chosen Kambi as its trusted partner for the launch of a Sportsbook in its home market of Colombia. We believe this deal will lead to significant business opportunities for both parties.
He said: " With its vast retail reach of more than 25,000 outlets, as well as its new BetPlay online brand, we believe Corredor Empresarial has the potential to become the country's number one sports betting operator," he added.
"Together with Grupo Televisa in Mexico, Kambi has managed to secure two major players in the two largest regulated Latin American markets, which not only speaks to the strength and scalability of the Kambi Sportsbook, but also places us in a strong position to win further customers in the region."
"These new contracts, together with the year-on-year turnover growth of 16 per cent delivered by our operators – despite last year's corresponding quarter featuring the majority of the Euro 2016 tournament – underline the quality, stability and relevance our service offers our customers.
The global sports betting market has a total value of more than €50bn in GGR and a rapid growth rate with many countries moving towards regulation. This makes us confident we will be able to increase our growth and market share further with both new and existing customers."