By
Phil
- 18 February 2021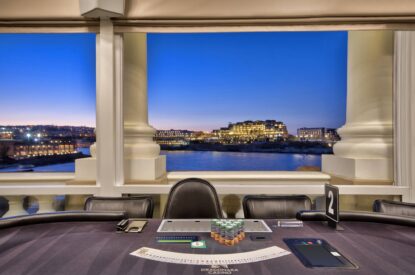 With the operating licence for Malta's Dragonara Casino due to expire in June, Malta's Privatisation Unit has now launched a request for proposals for a casino operator to take on the licence for a further ten years.
The company behind the St Julians casino, Dragonara Gaming, co-owned by Johann Schembri and the Bianchi family, has confirmed it will be making an application along with any other bidders in the hope of keeping the licence at the Dragonara.
The Privatisation Unit confirmed that it would not be considering project proposals for the licence in either Gozo and Comino. The casino will need to be located in one of the tourist areas established by the Malta Tourism Authority, but will be allowed 225 slots or electronic terminals and 15 gaming tables. The licence will cost €11m. The application deadline is April 7.
Speaking to the Times of Malta, a source said: "Malta has four casinos today and will still have four casinos when this new concession is awarded."
Dragonara Gaming's Franco Degabriele said: "Casino concessions in Malta have a term of 10 years and once these terms are over the Government of Malta is obliged to issue a public tender for the casino concession. The current casino concession that was awarded to Dragonara Gaming Limited in June 2010 expired in June 2020 but was extended by the Government of Malta for two consecutive six-month periods, till June 2021. This due to the fact that the preparation of the new concession tender amidst the COVID-19 pandemic was delayed.
"The forthcoming public tender to operate a casino in Malta follows the same process that has taken place in the past and there is nothing extraordinary in this process. We expect the same process to take place when the current concession for Olympic Casino comes to an end after its full 10-year term in 2024. This is a process dictated by the rules governing casino concessions in Malta," Mr. Degabriele added.
"With regards to the current concession opportunity, Dragonara Gaming Limited will study the contents of the RFP to open a casino in Malta and subject to an internal review of the conditions will determine whether to participate in the tender. The company is confident that it has the right knowledge, experience and drive to successfully operate a casino in Malta, as it has done in the past 11 years. The Dragonara Palace has housed Malta's foremost casino since 1964 and has been Malta's favourite casino with both local and international patrons ever since."
Malta's other three casinos are the Portomaso Casino, Casino Malta and Oracle Casino.