By
Phil
- 13 January 2017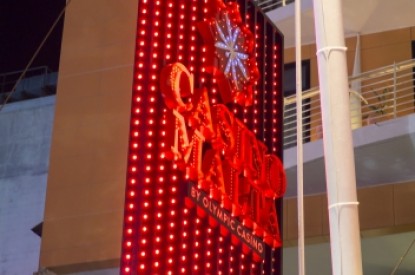 Baltic-born operator Olympic Entertainment Group has established and registered a new company Olybet Malta Limited in Malta with share capital of €5,000.
OEG CEO Madis Jääger said: "The aim of establishing the subsidiary is to develop the legal platform for the expansion of OEG group's activities in the business of remote gambling.The establishment of this subsidiary has no direct influence on the economic activities of OEG Group. The members of the management and supervisory boards of OEG have no personal interest in the establishment of the subsidiary."
He added that the 'main goal of setting up the OEG subsidiary is preparing for entry into new markets' explaining that the business was in its 'developmental phase.'
Olympic already has two Maltese subsidiaries focusing on the operation of Casino Malta, the country's largest land-based casino. Having enjoyed a full year of operation in 2016, Olympic's maltese casino generated GGR of €11m up from €300,000 in 2015.
Olympic reported that all its territory's produced growth in 2016 except Poland and Belarus, both of which the company has now exited.
Latvia was out in front in terms of GGR growth with net revenue of €60.6m, up 17.7 per cent year-on-year. It was closely followed by Estonia which generated €39.2m, up16.5 per cent, Lithuania which generated €24m, and was up 15.7 per cent. Also on the upswing were Slovakia which generated GGR of €14.7m, up 1.4 per cent and Italy which was up 16.5 per cent at €11.6m.