By
Phil
- 25 February 2015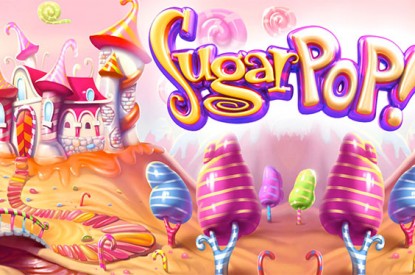 BetSoft Gaming has forged a partnership with Oriental Group, a widely known and highly recognized live dealer operator in the Asian market.
Under the terms of the partnership, Oriental Group with be adding Betsoft's Slots3 suite of premium 3D video slots to their available repertoire in addition to the top-tier ToGo mobile games that have taken the iGaming industry by storm.
Some of the titles, both desktop and mobile, being offered by Oriental Group include SugarPop!, Pinocchio and MegaGems, all recently launched but proving to be quite popular among all player demographics.
"We are tremendously pleased to be signing this partnership with Oriental Group," said Mark Allison, Betsoft Commercial Director. "This will bring true 3D desktop and mobile games to an entirely new market of players, via Oriental Group, a respected titan in the enormous Asian market."
"Taking on Betsoft's huge Slots3 collection will broaden our offerings to our players, enhancing their online casino experience with us," said Brian Ang of Oriental Group. "We are especially excited to be presenting the ToGo mobile games. These games are clearly second to none in the industry and we know that our players will find maximum enjoyment when they choose to play on their portable devices."
Betsoft, the originator and leader in true 3D cinematic gaming, launched Pinocchio, the latest addition to its iconic Slots3 collection of video slots at ICE Totally Gaming 2015.
It believes that Pinocchio is poised to become one of its most successful game releases to date. Both desktop and ToGo mobile formats of Pinocchio are available in all supported languages.
Pinocchio is a five reel, fifteen line true 3D video slot presented in stunning high definition cinematic graphics and animations. True to Betsoft's established style, this newest Slots3 Interactive title is packed with thrilling bonus features and special effects to appeal to a wide range of players and playstyles. The Fabulous Fairy Respins feature brings the generous Fairy to the reels and with a poof of her magic, she will respin the reels for a second chance at a win. With the Reel Boys feature, players can help make Pinocchio's dream come true, where special symbols can invoke Moving Wilds, which move from Right to Left as well as Top to Bottom. While playing, players will accumulate certain icons that can send them to one of two fabulously rendered second screen worlds, further increasing the chance for big wins.
"We have brought an entirely new level of magic to this favourite old tale," said Mark McKeown, Betsoft VP of Sales and Marketing. "Characters have always been one of the most important components in our Slots3 line and Pinocchio is proof positive of that. Beloved old Gepetto, the eponymous boy who fiercely wishes he were real and the wise Fairy who can make that happen all drive the story forward, charming players and creating excitement about what the characters will do next. The release of Pinocchio has been highly anticipated and we are proud to bring this game to the market."