By
Lewis
- 28 May 2020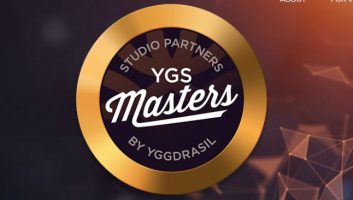 Reflex Gaming has joined Yggdrasil's YG Masters programme, accessing the supplier's GATI standardisation technology as its go-to market interface to accelerate its global business strategy.
Founded in 2004, Reflex Gaming joins a host of independent studios and game developers on the YG Masters programme that has seen partners design, develop and distribute content using Yggdrasil's technology and global network.
Stuart McCarthy, Head of Partner Strategy and Sourcing at Yggdrasil, commented: "Reflex is a company we have admired for many years and it is great to be able to partner together via our award-winning YG Masters programme, powered by the revolutionary GATI technology.
"Reflex's products are second-to-none in the digital land-based sector, with a particular dominance in the UK and the Netherlands. Joining the YG Masters programme and integrating with GATI, will enable them to fully achieve their global growth potential across a host of new markets and other verticals, including online and mobile. We can't wait to get started."
The signing of Reflex Gaming comes two weeks after games studio True Lab joined the YG Masters programme and commenced its integration to GATI, Yggdrasil's development toolkit, enabling studios and game developers to use a standardised technology solution to develop and distribute games anywhere in the world.
GATI is the enabler of the Yggdrasil Decentralised Aggregation Network (DAN). All Yggdrasil partners integrated to GATI are able to cross-sell their games to any global Yggdrasil Franchisee, a model enabling them to scale distribution and boost revenue opportunities and develop new ways of working and collaborating.
Mat Ingram, CPO at Reflex Gaming, added: "We are very excited to partner with Yggdrasil and join the YG Masters programme which has made fantastic inroads for member studios. Integration through Yggdrasil's GATI technology will give us a huge opportunity to both scale and extend our business operations into several new and exciting areas, channels and markets in a highly efficient and effective manner."