By
William
- 5 March 2020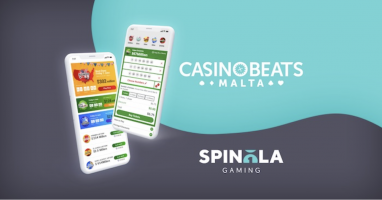 Lottery solutions provider Spinola Gaming will attend Casino Beats Malta on 24-26 March to continue on from a successful ICE London, where the company showcased its full suite of Lottery Products including Premium Instant Games and Apex, a €250m jackpot and insurance product.
The Malta-based company has reported to have received strong interest for its new releases, both of which were central to CEO Ade Repcenko's discussions with new and existing partners in the UK capital last month.
"Our clients are always looking for new avenues to engage and convert players, and that has been at the core of recent launches," Ade said. "Nothing stands out more to players than huge jackpots, and with Apex, our Lottery and Instant Game Insurance Engine, we offer one of the biggest in the industry that can be integrated into any game. Positioning lotteries within the current online casino offering has often been perceived as a challenge, but Apex, coupled with Premium Instant Games, provides a smooth and seamless transition for casino players not yet accustomed to a lottery product."
Online lotteries have presented new avenues for operators to acquire players from outside of the traditional casino player demographic, and once these players join the customer journey of a casino platform, they become more accustomed to games that are typically enjoyed by online casino players, along with the high value jackpots that lotteries offer on a weekly basis.
At Casino Beats this month, Spinola Gaming will be strengthening more partnerships around the new product launches, while continuing to showcase Connex, its advanced lottery management software.
"Spinola's Lottery Management System, Connex, gives clients full control and flexibility over our entire suite of games, with unlimited customization and branding possibilities," concluded Repcenko. "It's a powerful platform for operators which offers the ability to create and manage highly targeted data-driven campaigns."