By
Phil
- 19 December 2012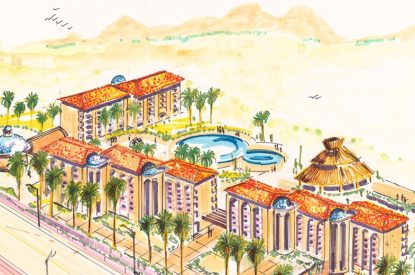 The Arroyo Grande Resort and Spa will include a 500 slot casino when it opens in 2014 on the Southern tip of the Baja California peninsula in the heart of Los Cabos, Mexico.
The Five star resort hotel and spa will offer 200 opulent suites and guest rooms with spectacular views of the ocean where the arroyo meets the Sea of Cortez.
The project will feature a state-of-the-art world-class 40,000 sq.ft. casino entertainment centre. In addition, it will feature land concession for golf course development of a Jack Nicklaus "Signature" designed 27-hole golf course, including second-phase development of master-planned communities, along with  Sport Fishing Adventures with a fleet of five sport fishing vessels.
The Arroyo Grande Resort and Spa project stands alone as the nearest proposed 5 Star resort hotel along the hotel corridor of the Los Cabos area, adjacent to Downtown and Los Cabos Airport. The projected cost is approximately US$160m.