By
Phil
- 16 August 2016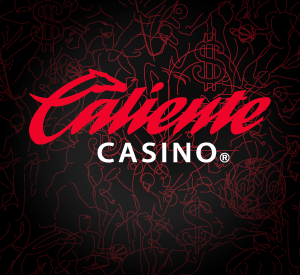 The mayor of Monterrey Adrián de la Garza Santos has made it clear that no new casinos will be allowed to open without his express authorisation within the city limits.
The Mayor said that he had not given the green light to the opening of any new casinos after rumours began to surface that management of the Caliente group were recruiting staff for the reopening of a casino locally.
"The municipality of Monterrey has given no authorisation and has not changed any conditions when it comes to casinos, we will be alert to the fact that regulations established for purposes that they do not have permission are met, and (gaming establishments) are not authorised to operate," he told local news portal milenio.com. He did say, however, that licensed gaming establishments would be able to continue to operate.
Two Caliente casinos were closed by the previous municipal administration under Mayor Margarita Arellanes Cervantes. However, the possible reopening of casinos which have already been closed has been a cause of concern of late amongst local lawmakers. Last month the mayor of the municipality of San Nicolás Víctor Fuentes Solís, appealed against a judgment passed by a state court in favour of a Caliente casino, which was closed by the municipality in December last year. Solís it is believed is also seeking an audience with the governor of Nuevo León Jaime Rodriguez in order to seek support for the move. Furthermore the reopening of casinos has already led to meeting between local leaders and the state governor.
In addition to the Caliente casino, the Monterrey Revolution casino, also according to local press, plans to open its doors after being closed three years ago by the municipality. A strongly worded statement is expected in the coming days from the Metropolitan Mayors Association which will condemn the recent decisions of judges and magistrates.
The issue of local courts and casinos is one of the most controversial aspects of the Mexican gaming industry and many casinos have in the past been able to remain open or avoid closure after they have sought protection in local courts. Under new rules now being considered in the Mexican Senate slot parlours and sports betting shops will no longer be able to rely on stays of closure and protection from local courts if they are found to be in contravention of their licenses. Instead under present proposals, operators currently operating a license under the terms of the old 1947 Raffles and Gambling Act will be allowed to operate until their licenses expire but will then have to reapply for a new license and meet the requirements stated by the new act.