By
Phil
- 5 June 2019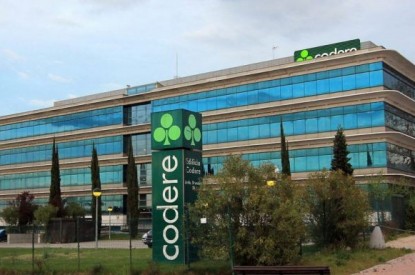 According to Spanish digital newspaper El Confidencial, Codere has sanctioned leading financial services company Credit Suisse to provide advice on the future of its business.
El Confidencial state that "financial sources" say that Codere has given a mandate to Credit Suisse to help improve performance after 2018 ended with losses of €40.4m. Poor numbers have been reported in three of the last four years, with the exception of 2017. In May Codere reported that it closed the first quarter of the year with a net loss of €3.6m, compared to a loss of €2.7m last year while its operating revenues fell 6.7 per cent to €357.7m, compared to the €383.3m of the first quarter of 2018.
The results were negatively impacted by the depreciation of some currencies, especially the Argentine peso. The company in its presentation for the latest quarterly results, however, showed that it was making significant headway thanks to its performance in countries such as Mexico and Spain and the growing contribution of the online sector of its business. Indeed online revenue increased by as much as by 69.3 per cent year-on-year from €8.8m in the first three months of 2018 to €14.9m.
According to El Confidencial Codere's board of directors has entrusted Credit Suisse with a comprehensive review of its unprofitable businesses. The company is analyzing whether it has to leave certain jurisdictions or make acquisitions with which to improve its operating results. Credit Suisse has also been entrusted with finding out how to obtain the necessary financing to develop an alliance with American multinational Hard Rock Café, with which the Spanish company intends to build a luxury hotel resort with a casino.
Credit Suisse is also advising Codere on the potential purchase of 17 casinos in Mexico from Televisa says El Confidencial. The Mexican 'holding' has put on sale its network of gaming centres, whose amount stands at around €300m. In August it was revealed that the Mexican business group Televisa was analysing the possible sale of its PlayCity Casino betting business as part of its divestiture of non-strategic asset as confirmed by the company. PlayCity Casino is the business segment that operates under subsidiary Apuestas Internacionales, which also controls Sorteos del Trébol – its lottery and raffles brand. Mexican newspaper Reforma which broke the story named Codere as one possible buyer.
Mexico is a key region for the company, where Codere operates more than 19,600 gaming terminals, 95 establishments and 89 betting points, in addition to the activity of the racecourse, which represents 24 percent of the Group's total turnover. In addition to Mexico City and its metropolitan area, the firm is present in other locations throughout Mexico.