By
Phil
- 23 January 2020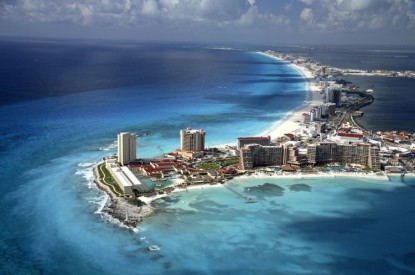 Amidst a growing public outcry lawmakers for the Mexican state of Quintana Roo have repealed a new law which would have exempted the payment of taxes to those companies interested in setting up casinos. The law was in effect for only 19 days before being revoked.
Deputies repealed the article during a special session. Deputies Roberto Erales, Euterpe Gutiérrez Valasis, Villatoro Barrios, José Luis Guillén, José Luis Toledo Medina, Linda Cobos Arana and Cristina Torres Gómez stressed that the repeal was a consequence of listening to public opinion. The lawmakers expressed the importance of promoting investment in other programs which would be mutually beneficial to the community and not through the building of casinos.
A number of lawmakers and business interest groups had argued that he opening of more casinos in Quintana Roo would only increase crime rates and other social problems related to gambling instead of leading to economic and tourist growth as outlined by the local government.
President of the Association of Vacation Clubs of Quintana Roo Miriam Cortés Franco told local press shortly after the bill was passed that it was "disastrous, shameful and negligent."In addition through a joint statement, 35 business organizations and professional associations of the state outlined their opposition to the measure.
Lawmakers for the state of Quintana Roo recently completed the fiscal measures for 2020 which included an exemption of taxes on the establishment of new gaming rooms for new investors, meaning that all companies that set up a casino would not have paid taxes this year.
The new Income Law indicated that the benefit is for "Individuals or corporations that make investments in the state of Quintana Roo, exceeding 40 million pesos (US $ 2,106 .299) and whose commercial purpose is games and contests in casinos ". In addition, the measure established that these casinos had to be located in tourist areas, and potential investors would be required to prove that at least 50 per cent of their clients were foreigners or non-residents. The state is home to Cancun as well as a string of other resorts and popular destinations.