By
Phil
- 25 April 2014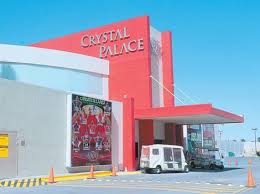 Mexico's gaming regulatory body SEGOB (The Interior Ministry) has revoked the federal permit that had allowed Juan Jose Rojas Cardona, the so called 'Tsar of Casinos' in local press to operate up to 50 gaming centres in the country.
The action against the company Entertainment Mexico (Emex) was posted on the website of the Directorate General of Gaming which is part of the Interior Ministry. Emex is reported to have owned and run the gaming operations going under brand names Palms, Sportzone, Bet and Win and Crystal Palace which operated in the cities of Nuevo Leon, Veracruz, Quintana Roo, Queretaro and Mexico City.
The administrative process against the company was launched last year under case number AJP/0126/13-XI and the decision was officially announced earlier this month despite several attempts by the company to block the action.
The report issued by the Interior Ministry states that the company failed to legally establish it operations and operated outside the terms of its licence after a gaming permit was issued to the company during the administration of President Vicente Fox in 2005. Its licence was valid until May 24, 2030.
Although the company was authorised to run 50 gaming centres which included sports betting shops and slot parlours (in Mexico many slot parlours also house sports betting shops) the company only ran 25 gaming centres in all when the court made its decision.
SEGOB's actions are part of a more thorough investigation into licences many of which were first granted in 2005 after SEGOB confirmed that licences handed out under previous administrations were incomplete and in a state of disorder. Casinos were first prohibited by President Lazaro Cardenas in 1936 and then permanently banned in the Betting and Raffles Law of 1947.
However, in the spring of 2005 President Vicente Fox attempted to completely do away with the act and pave the way for a number of Las Vegas style casinos in tourist hotspots. However, lack of support for the bill in Congress meant that his administration rather than totally scrapping the old law could only add new legislation as an appendix to the old law.
While changes to the 1947 act did not give the go ahead for fully fledged land based casinos it did allow for sports betting shops, and bingo and slot parlours. It also granted the head of SEGOB the power to grant licences. The head of SEGOB immediately began granting licences and many of these licences allowed for large scale operations with in some cases of upwards of 300 slot machines on site along with sports betting and bingo.