By
James
- 1 September 2022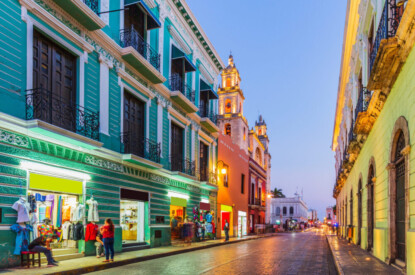 The Association of Permit Holders, Operators and Providers of the Entertainment and Gambling Industry in Mexico (AIEJA) has requested that a single tax rate be imposed on the casino industry. The gaming association requested the Federal Government to implement "a single and proportional tax, which is fair to the casinos."
In a statement the AIEJA stated that in 2019 alone, the industry made up of 384 gambling halls contributed more than 5,000 million pesos (just over $250 million), corresponding to federal taxes, and 2,500 million to municipal taxes ($125 million).
Miguel Ángel Ochoa, president of AIEJA, stated that that the industry is currently faced with too many tax commitments. For this reason, the AIEJA has proposed putting in place a single tax rate which would be distributed among the municipalities, the government and federal branches of government. This would be in line with gambling policies in a number of other jurisdictions.
"The goal is to better control income and make payments more flexible by casinos, since the high tax cost drives illegal gambling and makes potential investors unmotivated to open new rooms," he said.
A single tax rate across Mexico would result in higher taxes and the opening of more casinos.
"If we add to this the income from online gaming, a sector that generates millions of dollars a year, Mexico would become a very profitable market," he said.
According to the AIEJA gaming establishments in Mexico house around 100,000 gaming machines and generate 50 thousand direct and 125 thousand indirect jobs. The highest concentration is mostly in six states: Baja California, Mexico City, Nuevo León, Sonora, Jalisco and Estado de Mexico. More than half of the casinos in the country are in these states. Casinos make up around 0.5 per cent of the Gross Domestic Product (GDP) and have around five million customers.
In December 2019 in an interview with Forbes Mexico Miguel Ángel Ochoa, said that one of the pending issues for its members was the opening of gambling halls which are already licensed. Although 850 rooms are authorized in Mexico for 37 permit holders, so far only 379 are in operation. As a result there is still significant room for growth.
Meanwhile states are increasingly going it alone, granting licences, raising taxes and putting in place their own regulations.
In March 2020 lawmakers in the state of Tabasco in the southeast of Mexico increased taxes on gambling after it was approved by members of the Finance Commission in the State Congress. Taxes have been also raised in Baja California which has the most casinos in the country. Extra taxes have also been imposed in the state of Sonora, Pueblo and Mexico City. In September 2020 the government of the state of Jalisco announced that players in the state will be charged 10 per cent of the amount they gamble regardless of whether the player wins or loses.
The Betting and Raffles Law of 1947 banned casinos and gaming throughout Mexico. In 2005 President Vicente Fox tried to overturn the act but managed only to insert an amendment in the form of an appendix to the old law. However the changes to the law were highly significant as they allowed for sports betting, as well as the opening of bingo halls and slot parlours nationwide. The Secretary of Government (SEGOB), Mexico's interior ministry, was given responsibility for the granting of licenses for these betting facilities. The decision was upheld by the Mexican Supreme Court in 2007.