By
Lewis
- 13 October 2014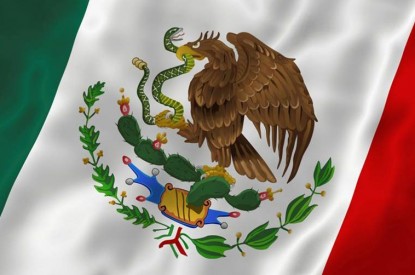 Three important issues concerning the future of Gaming Law of Mexico will be discussed on Tuesday by members of the Special Commission of Gaming in the Chamber of Deputies along with officials from the Ministries of Finance and the Interior Ministry.
Legislators will discuss the elimination of small slot parlours in small businesses such as cinemas and theatres, discuss new regulations at racetracks, including new regulations safeguarding the rights for workers, and discuss one of the most controversial issues – the duration of casino licences.
The committee has proposed a ten year licence which would be renewable for the same period. However this has met with opposition with some members arguing that that this should be extended to either 12, 15 or 20 years, with licences once again renewable for the same period. Head of the committee Fernando Zárate Salgado told local press that the commission has been carrying out a number of recent studies in order to determine the right time frame for casino owners to make a profit from their initial investment while creating a fair environment for operators as well as players. At present there are no rules in place regarding the duration of casino licences.
Lawmakers also remain undecided over the issue of mini casinos located in small businesses with members of the Chamber of Deputies wavering on the issue. Under present proposals they could all banned altogether or permitted with operators allowed to house up to 30 machines per site.
According to Mr. Salgado, the new law is "is already in the final stages" with only a few finer details which need to be put in place first.
Casinos and gaming were banned by the Betting and Raffles Law of 1947. While this law is still in place Mexico has seen a huge proliferation of slot parlours over the last ten years and there have been a number of attempts to do away with the old act.
More calls for reform came closely on the heels of the tragedy in Monterrey in 2011 when a group of armed men attacked, and then set fire to, the Casino Royale, located in an upmarket neighbourhood of the city of Monterrey, leaving 52 people dead. In February 2013 a Congressional Committee was charged with investigating how licences have been granted throughout the nation and to draft a new gaming act