By
Phil
- 31 January 2017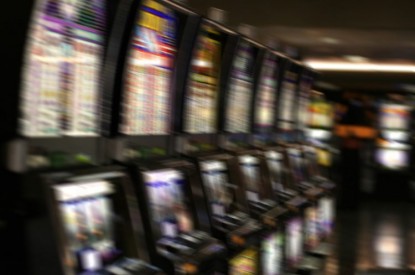 The leader of the Deputies of the PRI party has revealed that the government has yet to impose the 10 per cent charge on bets in casinos.
According to Deputy Marco González Valdés although the tax has been in force since January 1st the state government has yet to put it into practice which is not only illegal but also puts funds earmarked for security at risk. According to Valdés, the decision is the result of "an agreement in the dark" between the state government and the owners of gaming establishments who are handing money to the government under the table instead of paying the new tax as stated under new laws.
"I have information that is not being paid, that customers are going to the casinos and they are not discounting the 10 per cent. I want to see if the casinos really aren't paying especially as the month ends and are reporting resources to the SAT (the Mexican tax authorities) to see if there is an arrangement with the state and under what conditions, " he said.
According to the lawmaker, this would be most harmful to the Security Fund for the municipalities which will be financed via the new tax. "They (the customers) still smoke inside and they do not pay 10 per cent and now it would be a double extortion where the most damaged is Nuevo León because those resources were going to be destined for safety," said Gonzalez.
The new tax is part of this year's tax reform bill and local officials hope that the new tax could raise up to one billion pesos in a year, with 30 per cent going to a special security fund and the rest to the state coffers in order to reduce the deficit. However, the tax has been controversial from the very start with senior citizens protesting the new tax as well as workers in the gaming industry who fear that the new tax will put as many as 10,000 jobs at risk.
The Mexican Gaming Association (AIEJA) has also asked that the elderly be exempt from new taxes which will be imposed on gaming establishments in the state. It is estimated that around 70 per cent of the income generated by casinos and betting centres in the state derive from senior citizens. According to local press reports local mayors have asked the governor Jaime Rodríguez Calderón not to back down over the new taxes. The new tax rules that for every 100 pesos that the player spends ten per cent tax is payable by the player. The tax is charged the moment the player buys chips or tokens.