By
Phil
- 5 December 2014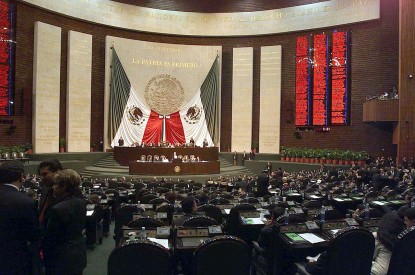 With 297 votes for, 34 against and 17 abstentions, the House of Representatives has finally approved the new Federal Betting and Raffles Law.
The new law aims to regulate the gaming industry more efficiently, safeguard the rights of players and make the licensing process more transparent. The new law has been the result of many months of work by the special committee first convened to look into the issue back in April 2013. The committee made up of 11 deputies was charged with looking into how licenses had been granted by the Interior Ministry (SEGOB) after growing reports of corruption and allegations that former members of SEGOB had trafficked licenses.
SEGOB and committee members agreed on the terms of the new act after a two hour meeting last week. The new act rules that each casino or gaming establishment will be issued a single licence per gaming establishment, raises the minimum entry age from 18 to 21 and creates a new gaming control board called the National Institute of Gaming and Raffles.
After meeting with the members of the committee to discuss the new measures The Head of Mexico's Interior Ministry Miguel Ángel Osorio Chong said: "The Interior Ministry and Deputies of the House have agreed to fast track the issue which will allow for new modern legislation with a clear and transparent rules which fit in with the country's current needs and generates certainty for those who take part in this activity. It does so by replacing the Federal Betting and Raffles Law which dates back to 1947 and is now obsolete."
After being fast tracked to the Lower House lawmakers voted unanimously in favour of the new bill. In a number of last minute developments it was revealed that licences will now be valid for twelve years and can be extended for a further ten. This could cause some disappointment amongst operators as local insiders had argued that licences should be valid for up to 12, 15 or 20 years, with the same extension time in order to encourage foreign investment on a large scale. The new law also bans mini casinos which would have allowed operator's licences to house up to 30 machines per site.