By
Phil
- 6 October 2014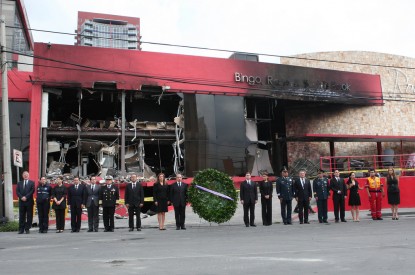 Mexico's new gaming act could encompass both online and table gaming. Although the exact details are yet to be revealed, it is believed that in the future bets online may be only carried out via a credit or debit card recognised by the government.
In addition, licensees will have to establish their websites under the domain ".com.mx" and implement the necessary systems to ensure that all online systems including servers, instruments and software are installed on Mexican territory.
Under current rules gaming companies which are already physically established in Mexico are permitted to apply for an online license and it is believed that new entrants to the market will have to meet with the same requirements plus the new requirements as set out in the act. Online gaming has been on the rise in Mexico and betting via offshore websites especially on sports has become increasingly popular.
Mexico's new gaming act, which has now been put before the Lower House of Deputies for approval, could also seek to permit table gaming in Mexico for the first time. While casinos may house slot machines including Class III machines which give them a casino like feel table gaming could also now be permitted. According to the director general of Gaming and Raffles Marcela Gonzalez Salas, the move is designed to act against the proliferation of illegal table gambling nationwide. In addition the bill will include a number of anti money laundering measures.
"One of the advantages of the new law is that it authorises live gaming (table gaming), because today in many places it exists in a clandestine way and the ability to monitor it overall has been limited. With regard to money laundering and other crimes, the information will be delivered to the relevant authorities," she said.
Local experts believe that the majority of the Lower House are now in agreement with the fundamental principles of new act and that the act will be passed in November. If the bill is not passed before the end of the current legislative session which ends on December 15th then according to Mexican law it cannot be reconsidered for another six years meaning not until 2019/2010.