By
Phil
- 13 May 2015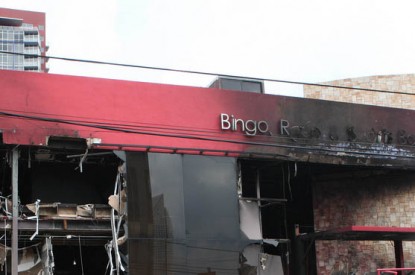 President of the Mexican Gaming Association (AIEJA) Miguel Angel Ochoa has defended the safety record of Mexican casinos in response to the US Department of State warning which advises American citizens against visiting gaming establishments in Mexico.
Mr. Ochoa said that the safety of foreigners who attend casinos in Mexico is guaranteed due to a wide number of internal controls and protection measures which have been put in place since the attack on the Casino Royale in 2011.
"After the fire, the civil protection authorities of the state governments and municipalities and the federal government ordered us not only to double but often to multiply protective measures," he said. He further pointed out that since the tragedy there have been no incidents resulting in death at a casino, nor have there been any incidents of kidnapping.
He explained that security measures are now in place in casinos which prevent people from entering with firearms or sharp weapons and main doors are shielded to prevent any attempt to throw a bomb at the premises or intimidate the owners.
Mr. Ochoa categorised the warning as disproportionate, as it indicated that the violence occurring in some states of Mexico was linked to casinos when it is not.
In addition the number of illegal establishment has greatly been reduced meaning that gaming on a whole is becoming an increasingly safe pastime. "Today I can practically affirm that there are no illegal casinos in Mexico when there were over 60 during previous administrations. So SEGOB (The Interior Ministry) has done a great job," he said.
According to Mr. Ochoa the new gaming law, which could soon be approved by the Senate, will create a more closely regulated market with a clearer legal framework for operators and will also provide more legal certainty for local and foreign investors alike.
Published in April the US Department of State advice comes as part of Mexico's Travel Warning which urges US citizens to avoid certain places and institutions in Mexico. The warnings specifically single out casinos and other gaming establishments saying that: "Of particular safety concern are casinos, sports books, or other gambling establishments and adult entertainment establishments. U.S. government personnel are specifically prohibited from patronizing these establishments in the states of Coahuila, Durango, Zacatecas, Aguascalientes, San Luis Potosi, Nuevo Leon, Tamaulipas, Jalisco, Colima and Nayarit."
Casinos in the past have been a focal point of gang violence leading to calls for reform to Mexico's gaming act. In 2011 a group of armed men attacked, and then set fire to, the Casino Royale located in an upmarket neighbourhood of the city of Monterrey, The casino, located in an affluent part of Mexico's third-largest city, was busy with mainly middle-class customers—most of them women. According to witnesses, the gunmen burst into the casino, doused it with gasoline and ordered everyone out. 52 people died in the ensuing tragedy.