By
Phil
- 12 March 2019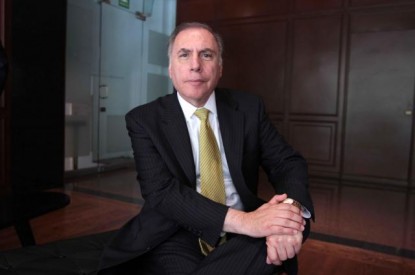 The President of the Mexican Gaming Association (AIEJA) Miguel Angel Ochoa Sanchez has come out in favour of the initiative of the National Regeneration Movement (MORENA) in Congress, to analyze and reformulate the tax regime for gambling.
Angel Ochoa said that they support the initiative and are willing to share their experiences and collaborate in the preparation in the new guidelines.
Angel Ochoa said that that the gambling sector in Mexico, employs around 50,000 workers and generates another 120 thousand indirect sources of employment, and is one of the sectors that contribute the highest amount of taxes at the federal level.
According to Mexican newspaper El Financiero he said that the industry complies with its legal obligations and with regulations, especially when it comes to the prevention of money laundering.
"The gaming industry in Mexico has never spoken out against its tax obligations, but it is in favour of an exhaustive review and, why not, a new federal tax regime that puts a level playing field for everyone," Ochoa said.
Referring to the fact that a number of states have increased gaming taxes lately he said that the industry has been negatively affected when states and municipalities have implemented supplementary fees and taxes that have forced some of its members of the industry to review their operations in order to decide whether it was worth maintaining their operations in Mexico. Angel Ochoa argued that many of these new tax contributions are "deeply questionable" and some of them are unconstitutional.
"For years, we have requested the setting up of panel discussions so that together, authorities, companies, academics and experts in the sector, can review existing inconsistencies in finance and design a new modern, proportional and fiscal policy, with fairness, which allows, not only the growth of our activity, but a greater contribution to the socioeconomic development of Mexico, " he said.
Senators belonging to the left wing party the National Regeneration Movement (MORENA) have put forward an initiative to increase taxes on gambling and change online gambling rules. The new law also seeks to give the central government more say when it comes to establishing tax rates over the industry.
The new taxes would be in the form of an increase in the tax rate of the Special Excise Tax on Production and Services (IEPS). The IEPS tax is imposed on certain products which are deemed harmful in some way to the population or environment such as soft drinks, cigarettes, alcohol and petrol and is already imposed on casinos for which it stands at 30 per cent.
In addition the party is seeking to put in place a new set of taxes and regulations when it comes to the online industry which will include a number of player protection measures.
MORENA was founded by current president López Obrador who won the 2018 presidential election. Together with its coalition partner MORENA holds a majority of seats in both houses of Congress.