By
Phil
- 22 September 2020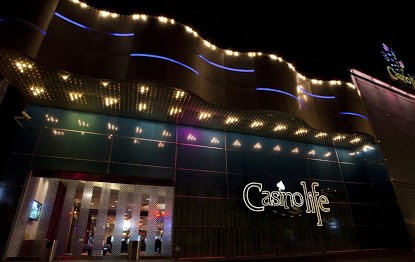 No more casino licences will be allowed in Mexico with President Andrés Manuel López Obrador asking the Secretary of the Interior, Olga Sánchez Cordero, to carry out an investigation into whether licences have been issued unlawfully.
The President said there were question marks over some of the licences issued under President Vicente Fox's administration saying the processes to award them were 'inadequate.'
Presidente López said: "We are going to 'clean up' the government. We have a problem and we are going to solve it because we are coherent and persistent. We want no more casinos to open and no more permits to be granted. Some that began during Vicente Fox's administration were not adequate. We are not going to grant such permits. Some licenses may have been issued but that is because we need to clean up the government, and we have been doing that for a long time now, but we are not done yet."
"It is sometimes noted that for each authorized casino about seven million pesos are obtained," he added. "We would have to look into that. The Secretary of the Interior has to conduct an investigation and if these licenses have been wrongfully granted, they should be revoked."
The Ministry of the Interior (Segob) has questioned how Attractions and Emotions Vallarta, was allowed to assign 50 licences to four companies; Latam Operations, Waddcor, True Win Group and Grupo Blue Bet México. They have been asked to prove that they comply with the legal requirements and individually provide all the documentation marked in articles 21 and 22 of the Regulation of the Federal Law of Games and Draws.
Segob also made it clear that during the present administration, many licences have been refused, some establishments have been closed and others have been denied the chance to offer sports betting.