By
Phil
- 24 May 2016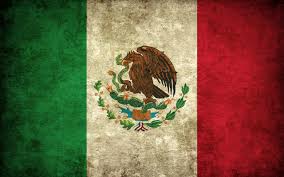 Members of the gaming industry in Mexico have urged lawmakers to regulate online gaming quickly due to the fact that the market is being targeted by offshore operators.
Lack of government control is, according to the Mexican Gaming Association (AIEJA), leading to a growth of illegal gaming especially amongst minors.
"Online gaming is very worrying because it is growing exponentially and we cannot control who is playing or if it is an underage person," the President of the Mexican Gaming Association (AIEJA) Miguel Angel Ochoa told local press.
Mr Ochoa said that new laws were needed to regulate the online space and that operators should only be permitted to offer their services locally via permission granted to them by the Interior Ministry (SEGOB) and via a com.mx website. Furthermore according to the AIEJA those operators offering their services locally without a licence should be blocked. Mr Ochoa said that a number of North America companies were operating their services to Mexicans "without paying tax or creating jobs in Mexico" and that the money was "going to their countries."
New gaming legislation now being considered in the Senate should, however, bring with it regulation of the online space, he said. Although the Federal Betting and Raffles law focuses primarily on the land based industry the new law establishes that online gaming sites offering their series must be licensed in Mexico. The association expects the Senate to approve the new gaming law during the next legislative session which runs from September 1st to December 15.
When it comes to online gaming the new law proposes that Mexico should adopt strict player protection measures as adopted by other jurisdictions in Europe specifically in line with France and the U.K. such as verification of the identity, age and address of the user through existing third-party systems. Strict control of advertising would also be put in place along with systems which would apply automated controls on betting and gaming activity, including full self exclusion. Furthermore the website established by the licensee must be defined with domain name com.mx.
The online gaming industry in Mexico generates about US$300m via offshore sites a year making it the fastest-growing online gaming market in Latin America. This is helped by the fact that there are no restrictions in place when it comes to advertising. Online gaming has been permitted via special license in Mexico since 2000, but only land based operators have been allowed to offer their services locally. The growth of casino-style gaming has led to an increased interest in betting online and growth is also being driven by sports betting as well.