By
Lewis
- 6 June 2017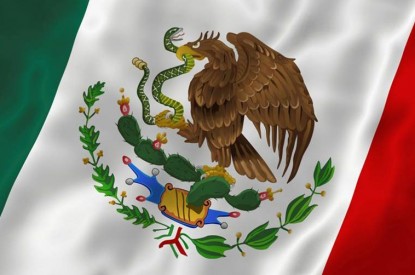 The Parliament of the Mexican state of Tamaulipas has approved legal reforms which prohibit the installation of any more casinos or gambling centres. With 31 votes in favour and 4 against lawmakers approved the full bill put forward by Governor Francisco Garcia Cabeza de Vaca and endorsed the decree which would affect all 43 municipalities in the state.
Legislators reformed article 134 of the Political Constitution of the State of Tamaulipas, as well as a number of zoning laws and laws concerning the setting up of bars and other establishments which are allowed to serve alcohol. Laws were changed in order to avoid the operation of casinos, betting centres and table dancing clubs.
The Urban Development and Ports Commissions as well as a number of other government bodies received the initiative last week and it was then presented to parliament by President of the Urban and Ports Development Commission Carlos Germán de Anda Hernández. According to the the government, the ban is aimed at reducing organised crime and money laundering.
According to the document which has now been approved by law makers the new law will improve security in the state."This initiative for reform is homage to the efforts to harmonise and articulate a real legal framework which constitutes an effective public policy that aims to promote, respect, protect and guarantee human rights in our state . . . It is also designed to inhibit any activity that causes insecurity in the state and a way to achieve this is to avoid the installation and operation of these types of establishments."
Located in North-eastern Mexico the state of Tamaulipas has a population of around 3.2 million. Reynosa, one of its major cities, is located directly across the border from Texas. The state began a major crackdown on illegal gaming last year which has continued apace this year. In May local authorities confiscated 1,400 slot machines in four different casinos in the state. The undersecretary of Revenue of the Ministry of Finance of the government of Tamaulipas Arturo Soto Alemán said at the time that gaming centres were already under scrutiny and that they many would soon be closed.
Related Stories