By
Phil
- 3 November 2014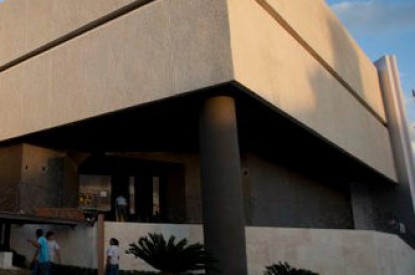 According to local press reports, Mexican lawmakers have overcome a temporary impasse and look set to agree on a new gaming act.
Although the new has gained widespread consensus fears had been growing that the law could become stalled due to growing differences on the issue between two rival parties the National Action Party (Partido Acción Nacional, PAN) – a right of centre party, and the Party of the Democratic Revolution (Partido de la Revolución Democrática, PRD) – a left of centre party.
In an interview, Deputy Ricardo Mejia Berdeja, who has previously served as chairman of the special commission on casinos, said that legislators and representatives of the Federal Government held a meeting on November 3 to discuss the issue and hammer out any remaining differences to ensure that the law is approved.
Lawmakers have become gridlocked over on the best way to combat money laundering and so called mini casinos. Under present proposals min casinos could all banned altogether or permitted with operators allowed to house up to 30 machines per site. In addition the debate over the new gaming act had become increasingly heated and politicised with Fernando Zárate Salgado President of the Commission of Gaming in the Chamber of Deputies, and member of the PRD party, accusing former President Felipe Calderon (PAN) of trying to "bury" the draft bill via his political allies .Mr. Salgado accused PAN deputies, Aurora Aguilar and Jose Arturo Salinas of deliberately blocking the bill claiming that they had set out to block it in order to protect the business interest of their "friends."
This was strongly rejected by the group of PAN legislators who branded Fernando Zárate a "liar." However, according to Mr. Berdeja since then considerable advances have been made in terms of finalising the last details of the act.
Casinos and gaming were banned by the Betting and Raffles Law of 1947. While this law is still in place Mexico has seen a huge proliferation of slot parlours over the last ten years and there have been a number of attempts to do away with the old act. In February 2013 a Congressional Committee was charged with investigating how licences have been granted throughout the nation and to draft a new gaming act.