By
Phil
- 16 November 2021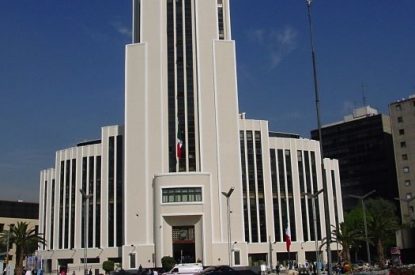 The National Lottery published the draft of the tender for the contraction of services for its instant and sportsbetting games. Launched via Mexico's Federal e-Procurement System CompraNet the tender will be open for both international and locally based companies and the contract will run from 2022 to 2028. The contract is valued between $2,944m pesos (US$ 146.5m) and a minimum of $1,177.6m pesos (US $ 54.7m).
The purpose of the tender is to update and improve instant and sportsbetting games offered by state-owned lottery Pronósticos para la Asistencia Pública (Pronósticos). Improvements will be made via its sales network in its 8,327 outlets nationwide.
In the public procurement document the lottery stated that the investment meant that the lottery would be able to offer a "comprehensive service to operate games, contests and raffles, online and in real time, that allows the sale and capture of bets through point of sale terminals communicated with a technological platform that, additionally allows the sale of the Entity's products through alternative and electronic channels."
In addition the multi million dollar contract will improve the reliability and speed of lottery machines in lottery outlets and generally improve its sports betting and instant products.
The lottery offers a number of sportsbetting games including football betting game Mi Progol, Mi Probasquet (basketball), Mi Prohit (baseball) and Mi Protouch (American football) as well as 24 instant games.
This is the latest in a number of major developments as the government has sought to improve Mexico's National Lottery. In July 2019 President López Obrador confirmed the merger between La Lotería Nacional para la Asistencia Pública (LOTENAL) with the other state lottery Pronósticos para la Asistencia Pública (Pronósticos). The Senate later approved the merger and in March 2020 the director of the National Lottery, Ernesto Prieto indicated that both were now joined adding that the institution "had got out of the economic doldrums that it had been in for more than ten years."