By
Phil
- 24 January 2019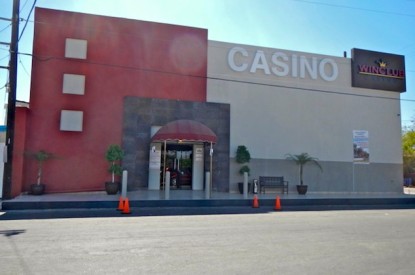 The number of casinos have decreased during the last Presidential term according to figures released by the Mexican Gaming Association (AIEJA). Enrique Peña Nieto left office on December 1 and has now been succeeded by Andrés Manuel López Obrador.
According to President of the Mexican Gaming Association (AIEJA) Miguel Angel Ochoa Sanchez, the number of casinos dropped during the previous six year term from 409 in December 2012 to 353 in November 2018.
Tijuana now has 19 casinos in operation making it the city with the highest number of casinos according to figures released by the AIEJA. According to the association, in second place is Mexicali with 14 while third place is now shared by Hermosillo and Monterrey both with 12.
When it comes to Mexican states the AIEJA reports that Baja California now has the largest number of casinos with 44. In second place is Mexico City (a federal entity with a level of autonomy comparable to that of a state) with 34 and Sonora comes in third place with 31.
However, Ochoa Sanchez added that the association was concerned regarding new taxes in the state of Sonora which the association claims are "unconstitutional and arbitrary."
The state has joined a number of other states which now tax player winnings. Nuevo León has applied a tax on player winnings for two years now while other states such as Aguascalientes are considering a new 10 per cent charge on players for 2019.
More taxes could be on the way. Socialist candidate Andres Lopez Obrador and his coalition, formed by his party MORENA, and allied parties Encuentro Social and Partido del Trabajo, won a landslide victory July 1st in the presidential election. In a full sweep of power, MORENA also took the federal congress and the mayor's office of Mexico City. His presidency began on December 1st .Individual states will need to raise taxes under stronger central government control under his administration.