By
James
- 13 November 2023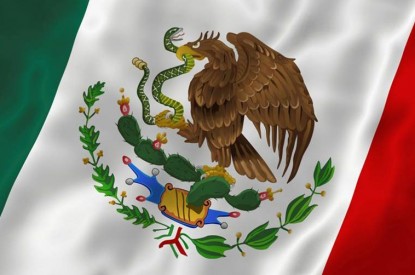 Senator Alejandro Rojas Díaz Durán has put forward a new proposal that would reform Mexico's Betting and Raffles Law and would allow for the opening of casinos in Acapulco. The senator wants casinos to be given the green light in order to attract investment after Hurricane Otis made landfall in October.
Speaking in the senate plenary session, the senator said that the change to the gambling law would create an exclusive economic zone for the establishment of "regulated" casinos.
"I see in this misfortune the opportunity to rethink this destination, so that it becomes – convert it again as it was in the sixties – into a world-class tourist destination," he said.
Hurricane Otis a Category 5 storm was one of the strongest storms in recorded history to hit the Pacific Coast of Mexico. Officials in the Mexican state of Guererro say the death toll from Hurricane Otis has risen to nearly 100 after it hammered the Mexican Pacific resort city of Acapulco on 25 October.
However the proposal was met with fierce opposition from some who argued that casinos would be used by organised crime in order to launder money. Acapulco's reputation has suffered for years under a wave of violent crime. According to think tank and media organisation InSight Crime Acapulco has now become a "crucial entry point for cocaine en route from South America to consumer markets in the United States. As is common in other vacation destinations throughout Mexico, the wealth generated by tourism in the city has also made it an extortion and money laundering hotspot."
Journalist specializing in drug trafficking and security, Óscar Balderas, called the proposal "irresponsible," pointing out that it is a bad idea because the port is under siege by several criminal groups.
"With ten criminal groups hovering around the reconstruction, authorizing casinos in Acapulco to activate the port and eradicate organized crime is an unprecedented short-sightedness or a crafty strategy. Tomorrow they will authorize hoses with gasoline to put out fires."
However the senator defended his proposal:
"The objective of the suggested measures is to reactivate Acapulco's economy in a responsible and sustainable manner. The authorization for the establishment of casinos and the declaration of an exclusive economic zone would be accompanied by strict regulations to ensure that they operate within a solid and transparent legal framework, with the aim of preventing any illicit activity . . . I am convinced that we can design a plan that not only re-launches Acapulco as an outstanding tourist destination, but also ensures the safety and prosperity of its community," he said on X (formerly Twitter).