By
James
- 22 December 2022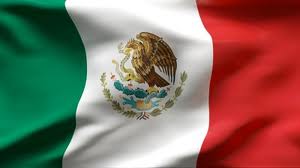 Lawmakers in the state of Nuevo León have voted to end a tax placed on slot machines last year. The decision was made after the tax failed to increase revenues for the state.  A new tax was put on each slot machine in 2021. The tax stood at around US$4 per day per slot machine.
The tax had been ineffective as it had caused the operators to remove unused slot machines which directly impacted revenue collection for the state.
The decision to revoke the tax was part of the reform of the Finance Law, promoted mainly by the PRI and the PAN parties.  Earlier this month Guillermo Martínez, spokesman for the Regional Council of Gaming Industrialists (CRIJU), reported that projected state revenue generated by the industry stood at around $1bn at the end of 2022. However new estimates put this in the range of $950m.
According to Martínez there had also been a 50 per cent increase in the tax rate for customers which had had a direct impacting on the industry which generates 30,000 direct jobs.
According to Guillermo Martínez, the tax generated a 30 per cent reduction in the collection of taxes in gambling halls in the state. It also forced operators to withdraw as many as 40 per cent of the machines on site.