By
James
- 16 January 2023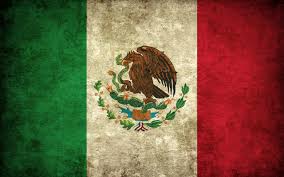 The Federation of Chambers of Commerce (FECANACO) in the north-eastern state of Tamaulipas reported a proliferation of illegal casinos in the first ten days of this year on the border with the United States. They demand that the government investigate the situation before it expands even further.
Carlos Muñoz González, vice president for FECANACO security in that state, said that in at least four cities in northern Tamaulipas, unregulated betting houses were found to be operating illegally. He told local newspaper Milenio that the sharp rise in illegal gambling will have a negative effect on the regulated sector which generates jobs and taxes.
"Since the beginning of the year, a disproportionate growth of illegal casinos has been detected, mainly in the municipalities of Valle Hermoso, San Fernando, Matamoros and Miguel Alemán, which operate and grow without control in Tamaulipas and harm the legal industry that pays taxes and generates jobs," he said.
The business organization expressed that this sudden growth could be a potential red flag.
"If the authorities do not urgently take action on the matter, an industry that has prospered healthily could break down, by encouraging unfair and dark competition," Muñoz González.
"We ask that they investigate authorized fast track casinos in the last month of the previous state administration, as there is doubt about the legality of their opening and they are not on the list of legal casinos, derived from the agreement of the Chambers of Commerce and the government for their regulation," he concluded.
The state had been plagued by crime related violence over the years and regularly makes headlines. In March 2022 The U.S. Department of State reissued a warning not to travel to Tamaulipas due to crime and kidnapping. In its updated advisory, it said it authorized the departure of non-emergency U.S. government personnel and eligible family members from the U.S. Consulate General in Nuevo Laredo due to security conditions.