By
Phil
- 20 January 2016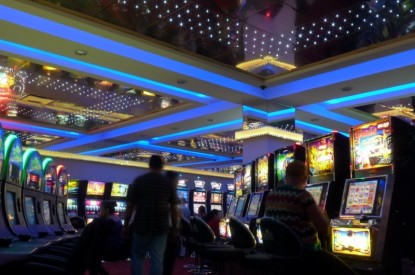 Mexico's Supreme Court of Justice has endorsed the use of slot machines in casinos.
In its ruling the court declared that those playing slot machines are taking part in sweepstakes and the outcome does not depend on skill unlike card games which are defined as gambling in Mexican gaming law.
In so doing the Supreme Court has ended a long running legal battle which began in 2013 when President Enrique Peña Nieto enacted a number of amendments to Mexico's gaming laws by Presidential decree. The chamber of Deputies challenged the decree before the Supreme Court, arguing that the executive and the Interior Ministry had encroached upon powers reserved for the Congressional branch.
The decree stated that operators may no longer assign the rights to operate gaming establishments to third parties. It also set a 25 year limit for gaming licences and granted the Directorate General of Gaming within the Interior Ministry, wider powers when it comes to end the licences of those operators found to be operating illegally. The law also allowed for the continuation of slot machines in casinos.
In its latest ruling on the issue the Supreme Court unanimously upheld five articles of the 2013 regulation arguing that they did not go beyond the terms of the original Gaming and Lotteries Act and were therefore legal. Crucially, the Court also declared that slot machines are considered a form of sweepstakes of numbers or symbols which are permitted by Article 2 of Mexico's gaming law as they do not involve the use of skill on behalf of the players which is prohibited in Article 1.
The court also confirmed that the Directorate General of Gaming is the body which has the right to to authorise the establishment of businesses which carry out sweepstakes. However, the court's decision will only benefit operators of slot machines located in casinos as slot machines outside of casinos such as in small businesses and shops will remain illegal.