By
Phil
- 27 September 2022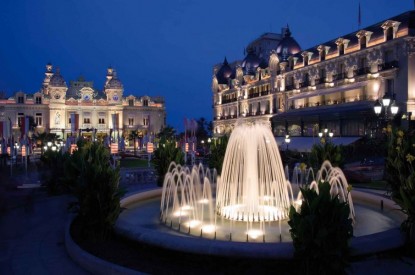 During the 2021/2022 financial year, Monte Carlo casino group Société des Bains de Mer achieved a turnover of €530.5m for the entire 2021/2022 financial year compared to €336.9m in 2020/2021, an increase of 57 per cent over the full year.
This €193.6m increase in revenue illustrates the recovery in activity despite a still unfavourable health context. The increase in turnover is the result of an improvement in revenues in all business sectors. Even if the activity of the first quarter from April to June remained strongly impacted by the decline due to the unprecedented nature of the health crisis, including holding the Rolex Monte-Carlo Master behind closed doors and a limited Formula 1 Grand Prix, the summer season from July to September then recorded a recovery in activity. The second half of the year confirmed the trend of improvement observed during the summer period. Even if a slowdown in activity was recorded in December 2021 and January 2022 with the arrival of the fifth wave during the holiday season, the favorable trend was confirmed in February and March 2022.
The group stated: "The S.B.M. Group continued, in the 2021/2022 financial year, to work on optimising its costs through the reduction of operating expenses and a better adaptation of expenses to seasonal fluctuations. As part of the implementation of a global restructuring plan in addition to the provisions already in place since the beginning of the health crisis, the S.B.M. Group announced on 4 March 2021 the implementation of its staff restructuring plan. The departures of the employees concerned, which had started in January 2021, continued in the current financial year. The announced target of reducing annual expenses by €25m resulting from the restructuring plan and reductions in operating expenses has been achieved.
As a reminder, the inclusion of the restructuring plan in the results of the 2020/2021 financial year represented a net charge of €25.3m. It was also noted in the 2020/2021 financial year a charge of €7.5m for the closure of the Sun Casino. The S.B.M. Group decided not to reopen this institution and all the financial commitments remaining to run had been provisioned.
The S.B.M. Group's operating profit was €35.4m compared to an operating loss of -€103.3m for the previous year, an improvement of €138.6m.
The favourable evolution of operational performance concerns all sectors of activity.
The financial result amounted to –€5.2m in the 2021/2022 financial year, compared to a result of -€7m in the 2020/2021 financial year.