By
Phil
- 5 October 2020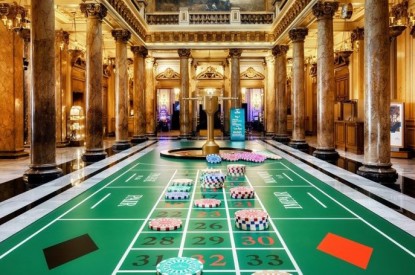 The health crisis linked to the Covid-19 epidemic and the economic shock caused by the latter are forcing the Société des Bains de Mer to accelerate the implementation of a global restructuring plan, particularly in social matters.
Faced with a very worrying economic situation, and as announced at the last General Meeting of Shareholders, the SBM Group must negotiate, from the next few days, what it says are 'difficult and structuring measures to reduce the constraints it bears in terms of additional costs of operation, in addition to the measures already put in place in recent months.'
This restructuring work is made particularly necessary due to a chronic deficit in its hotel and restaurant operations and in its casino activity, linked in particular to a level of salary costs that is inadequate with the level of turnover generated.
The restructuring plan envisaged by the SBM Group is based on three guiding principles: a voluntary departure plan, open to all Group employees over the age of 57, on the essential condition of non-replacement, a collective departure plan targeted at certain departments for reasons of overstaffing or reorganisation aimed at restoring competitiveness, the renegotiation of certain collective agreements or practices in force within the SBM Group.
The group stated: "As indicated above, these measures complement the actions already undertaken, and aim to generate an annual reduction in operating costs of around €25m. The SBM Group must return to a level of profitability allowing it to ensure the investments necessary for its sustainability, and only the success of this plan will make it possible to avoid more drastic measures in terms of reduction of costs or staff."