By
Phil
- 29 July 2019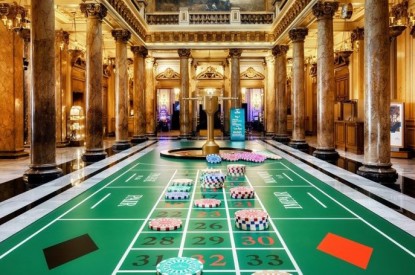 Monaco operator Société des Bains de Mer saw its revenues soar by 22 per cent in the first quarter of the 2019/2020 fiscal year with gaming up 11 per cent.
Consolidated sales amounted to €176.8m compared with €144.8m previously. SBM said: "The increase of €31.9m compared to the same quarter of the previous year is the result of an improvement in revenues in all business segments."
With a turnover of €61.7m for the quarter compared to €55.4m last year, the gaming sector recorded an improvement of 11 per cent of its activity with table games up 16 per cent for the first quarter of the year and slots and EGTs showing an increase of six per cent.
The company's hotel revenue rose by 19 per cent to €90.8m compared to € 76.6mfor the same period last year. The sector is benefiting from the complete reopening of the Hôtel de Paris, which now has more accommodation capacity than last year, representing an increase of €10.6m in sales compared to the previous year. The Coya restaurant has also has a positive impact on the hotel sector, with an increase of €1.9m in sales. In addition, the rental segment, which includes the rental of shops and offices as well as the residential hotels of Sporting, Balmoral and villas Sporting, posted a turnover of €21.3m compared to €10.7m, the previous year, an increase of €10.6m.
The operator said its first quarter 'benefited from the evolution of the activity of the Hotel de Paris, which has more accommodation capacities than last year, and the continuing hiring of the One Monte-Carlo complex. The gaming sector's trend in the first quarter of the year is also favourable."
The 2019/2020 financial year will record the full commissioning of the company's two major investment projects, the in-depth renovation of the Hôtel de Paris and the One Monte-Carlo real estate development, allowing the SBM Group to take on a new dimension.
Although the group's future finances remain sensitive to the seasonal nature of the business, the commissioning of the two major projects mentioned above should contribute to the further improvement of SBM Group's results. At the end of June 2019, 'the group's net financial debt stands at €129.3m compared to a net financial debt of €106.8m at March 31, 2019, net financial debt corresponding to the difference between cash at the end of the period and borrowings from credit institutions."