By
Lewis
- 27 June 2014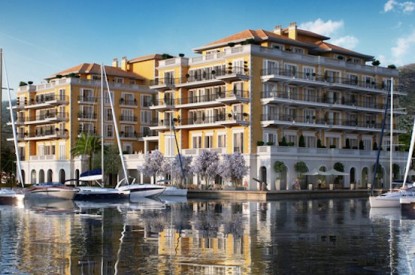 The Regent hotel chain has announced it will open a new  luxury hotel in Montenegro in 2014, sited at Porto Montenegro, a marina village of shops, residences and restaurants located about 30 miles south of Dubrovnik on the Bay of Kotor, a UNESCO-rated area known for picturesque medieval towns.
"The Regent Porto Montenegro will fulfil the Regent precepts of simple, elegant design and intuitive service," said Steven Pan, Chairman of Regent Hotels & Resorts. "This bespoke, hotel will be part of a community unto itself, one that offers the best in service, relaxation and entertainment."
The 80-room hotel will offer 35 guestrooms and45 suites with interior design by Tino Zervudachi of Mlinaric Henry & Zervudachi Ltd. London-based ReardonSmith Architects, the recent recipients of four European Hotel Design Awards, are designing the hotel exterior in a Renaissance Venetian style, complete with a terracotta roof, inspired by Venetian aesthetics and drawing on the countless Italianate palazzi around the Bay.
While guests at the Regent Porto Montenegro will be able to enjoy the luxury amenities at the hotel, they will also have full access to Porto Montenegro. The world-class marina features 184 boat berths, a lively village centre with casual cafes, fine-dining restaurants and upscale retail stores offering both local and international designer brands. Village amenities include a day spa, hair salon, yacht club and nautical museum. In the next few years, Adriatic Marinas d.o.o also plans to double its berth capacity from 185 to 370, re­develop a superyacht maintenance and refit facility in conjunction with ASY Bijela just 5km away in the Bay of Kotor, and add a premium casino to its offering.