By
Lewis
- 12 October 2020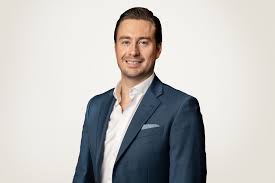 Andres Rengifo, NetEnt Live's Director, explains why the introduction of new game formats and variants is seeing live casino's player base expand.
A wind of change is in the air for live casino. From West to East, more and more countries are moving to establish markets and set regulatory frameworks. Lithuania has recently opened its doors to live dealer platforms with operations already showing strong performance. Meanwhile, across the Atlantic, Colombia made headlines earlier this year when its regulator proposed to bring the vertical under its authority in a bid to steer the industry through the Covid-19 crisis. Then there is the U.S., which has huge promise if legalisation continues progress across state markets. With focus sharpened on the online sector, live casino has shot up the agenda.
Amid this backdrop, now is the time when the live casino frontrunners are pulling away from those that have, since now, ridden in the tailwind of the vertical's success. The suppliers developing new game formats and variants are massively outstripping the competition, having succeeded in attracting more diverse – and crucially, younger generation – audiences. At the same time, the operators investing both time and resources in their live casino offering are seeing significant return on investment. This is propelling a shift in player preferences and demands for more modern content. Roulette and blackjack will always be the live casino staples, but the next generation of players that are increasingly gravitating towards the product expect more exciting and immersive experiences.
Take our Blitz Blackjack as an example, the industry's first ever scalable blackjack and a product which has attracted new player demographics with enhanced convenience and maximum excitement. Part of the game's appeal is that it meets the need for a less time demanding experience where players can enjoy a short and snappy game across a range of devices, offering the perfect option for on the go play. There's the social element too. Live casino has always added a personal touch and a community element, with entertaining dealers offering a chance for interaction. But with social media dominant among the culture of millennials and generation-z, this factor of shared experience and engagement is proving to be a main attraction for younger audiences.
Another point to consider is that as the vertical expands geographically, localisation will be a key differentiator. Native language tables have already become essential to breaking through in both emerging and mature live casino markets, and with popularity growing across the globe, the next frontier is delivering tailored portfolios of different game variants that meet local preferences. To achieve this, however, you need to have variety. Diversification of live casino product portfolios has come a long way, but there's still room for development. Now is the time for true innovation and creativity that looks beyond the traditional play styles seen on the real-life casino floors. In the live casino environment, we have greater scope to experiment with gameplay and volatility to create new options that build longevity into the vertical and maximise accessibility. Player choice will be key in the years ahead.
This has been a major focus point for NetEnt in the last two years. We recognised the need to take the live casino product to the next level, and have worked tirelessly to adapt to market shifts, perfecting our games through extensive player research and feedback from our operator partners. Blitz Blackjack was one outcome of this concerted push for progress. Originally called common draw blackjack, we rebranded and modernised the product in 2019 to emphasise the exciting experience offered to players and its pioneering impact on the market. The release of Perfect Blackjack followed, the only blackjack on auto-play in the world, as well as the launch of Auto-Roulette in the blue screen environment.
Supporting each of these developments is our chroma-key technology. Trailblazed by NetEnt in 2013, we have continually advanced the technology over the years, enabling 3D-branded backgrounds with crystal-clear live streaming technology, minimal latency and high definition video and audio. Chroma-key provided the foundations for the launch of our Network Branded Casino, creating an affordable solution for operators who want to support multiple brands and invest in branded solutions, as well as our first ever physical environment games launched in February 2020. All this has made huge strides in lowering the barriers to entry in the vertical, allowing operators to not only launch live casino with reduced heavy lifting on their part, but also quickly scale their platform without having to dig deep into the coffers.
A player-focussed mindset has been at the heart of every upgrade and product launch released in the last two years. As a commercially driven business, we take operator partnerships seriously and constantly listen to what operators need based on their players' experiences. But we also believe in being close to players and what they want. Our product team has extensive experience in research and design, and they centre the products around the end user. For this reason, updating the UI across mobile and desktop has also been a top priority for NetEnt Live, and we've seen big improvements to engagement since it was unveiled last year.
There is still plenty more to come. Over the next 12 months, we're moving the dial even further, with an eye on Asian markets. Our first ever Baccarat product line is set to launch in end of October, with two tables in physical environments and one in the blue-screen. The latter means that we will be able to instantly offer a branded option to operators, helping them to differentiate among competitors. What we're most excited about, however, is Roulette MAX. The long-awaited high volatility live casino game, announced at ICE in February, is due to be unveiled before the year ends, bringing an innovative, volatile, and high pay-out experience that is sure to send shockwaves through the sector. It's a critical time for live casino. NetEnt is proud to be leading the charge.
Andres Rengifo joined NetEnt as Director of NetEnt Live in December of 2018. Andres has vast experience from the online casino industry. He started his career in gambling almost 20 years ago as a croupier and has since held various position with William Hill and Evolution Gaming.