By
Phil
- 9 April 2017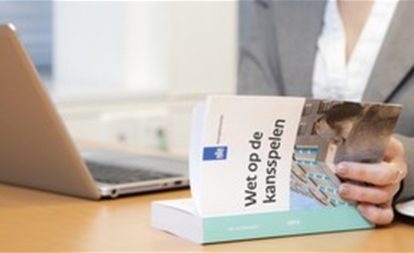 The Dutch Gambling Authority (Kansspelautoriteit, KSA) has confirmed it will deploy a stricter enforcement strategy for the coming period to combat illegal online gambling.
This means that the KSA will no longer issue a warning first but will take immediate enforcement measures. Such measures may involve fines of up to €820,000 or 10 per cent of the operator's turnover.
It is expected that the KSA will also continue to put up barriers against third party service providers that provide services to illegal operators (such as payment service providers).
The KSA will increase the level of enforcement, as it considers visible enforcement as the "Achilles heel" of a regulator. It confirms that it is fully ready to meet the 80 per cent channeling degree to the legal online offer as envisaged by the Dutch government, meaning that the KSA will actively fight against illegal online operators.
It said that despite its efforts, fines imposed are difficult to collect. This is partly because a binding remedy to collect fines imposed on foreign illegal online operators is lacking, but also because offenders are often unable to pay because of debts issues. Despite this, the KSA takes several steps to improve the number of fines actually collected.
The KSA expects to grant a totalizator license in Q2 2017.
A number of charity lottery license applications are still being handled over the coming period.
The KSA will be closely involved in the revised casino regime, whereby Holland Casino will be privatized. Sixteen business locations will be sold and two additional licenses for new locations will be issued. The KSA will be responsible for granting the necessary licenses and will supervise the (feasibility of the) new regime. It is unknown when the new regime will kick off: the bill was adopted by the House of Representatives on 31 January 2017 and will now be handled by the Senate.