By
Phil
- 14 January 2015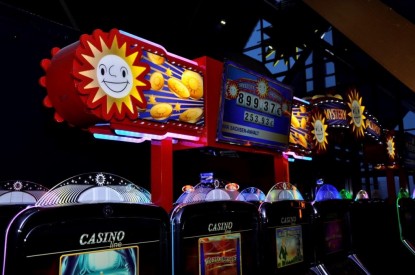 Gaming Support has provided the signage for Merkur Spielbank Leuna in Germany and Casino de Beaulieu in France.
In Leuna, Guntersdorf Merkur has opened Germany's most modern Casino.
Reinhard Wehner, Leuna's Slot Manager said: "Gaming Support has been able to translate our ideas into reality and has taken a 360 degree approach from the conceptual design phase until the installation, thereby proving to be a creative and reliable partner."
René Akker, Gaming Support's Account Manager, added: "Over the past years, Gaming Support has laboured intensively to build a world-class signage operation that is capable of meeting the standards of Europe's leading Gaming Operators. Being selected as Merkur's exclusive signage provider for Spielbank Leuna fills us with immense satisfaction and pride and we look forward to serving Merkur for many years to come."
Located between Nice and Monaco, the Casino de Beaulieu Sur Mer re-opened its doors in December under new ownership and management after a complete renovation, with attractive games in a fascinating setting and with stunning views of the Mediterranean.
"Casino De Beaulieu represents a new generation of integrated entertainment products," commented Alain Zampini, Slot manager of the Casino. "In selecting a signage provider for the property, we searched for a partner possessing both the creativity to produce powerful designs and the operational substance to deliver state-of-the-art assemblies that will stand the test of time. We are confident that we've found such a partner in Gaming Support and we're very pleased with the results."