By
Phil
- 6 September 2016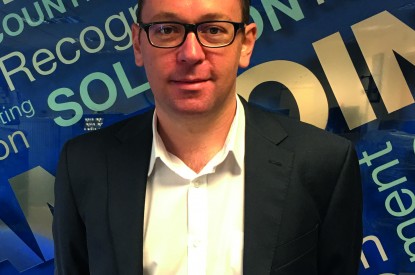 Scan Coin has appointed Jim Anderson as Managing Director, responsible for leading the growth of the company's regional business in the United Kingdom and Ireland.
Through the sales and account management teams, he will develop accounts with key clients, ensuring long term relationships and organic growth. In cooperation with the field engineering team, he will guarantee service excellence and a rewarding customer experience.
Jim Anderson has joined Scan Coin from G4S, a world's leading global, integrated security company with products and services ranging from Cash Solutions to Manned Security, Alarm Monitoring and Response and Facilities Management. Since 2006, Mr. Anderson has held management positions at G4S as General Manager (UK) and later as Regional Operations Director (Africa). Here he led the Cash Solutions division, improving service delivery, opening new businesses and product lines and leading operational integration of acquisitions.
Previously Jim Anderson gained valuable experience working at IBM (UK) as Engineer & Resource Manager and at Alphyra (UK) as Engineer Coordinator.
Colombo Fasano, Scan Coin CEO & Group Managing Director, welcomes Jim Anderson, stating, "We are delighted to welcome Jim on board. He has extensive experience and a strong track record across multiple disciplines and in many aspects of business management. We look forward to the positive improvements he will bring."
Jim Anderson said: "I'm thrilled to be joining Scan coin and Suzo Happ and working closely with such a dedicated team. I look forward to enhancing the Group product and services portfolio and contribute to take the company business to the next level."