By
Lewis
- 8 March 2019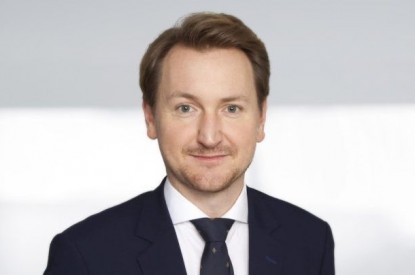 Brede A Haglund, lawyer and partner at local law firm Braekus, discusses the problems facing foreign-operators in Norway
The Norwegian Gaming and Foundation Authority has been scrambling for years to combat what they perceive to be efforts by foreign-based gambling operators to circumvent the Norwegian gambling monopoly. In Norway, the Norwegian Lottery Act Section 11 renders it illegal to provide or assist in the provision, marketing or distribution of any form of gambling activity without an authorisation.
As is the nature with such monopolies, commercial authorisations are not granted and the state-owned companies Norsk Tipping (gaming) and Norsk Rikstoto (totalisator betting) holds the exclusive rights to provide gambling services within Norway.
In spite of the monopoly, it is legal for Norwegians to gamble at foreign-based websites. Recent estimates indicate that around 250,000 Norwegians gamble at such websites, or roughly 4.75 percent of the population of Norway. Likewise, foreign-based operators may tacitly provide its services to Norwegians, subject to a few indirect regulatory hurdles such as payment blocking.
The authority has long held the power to enact resolutions compelling Norwegian financial institutions to block transactions pertaining to buy-ins, entry fees, stakes and winnings to and from foreign-based gambling operators and their customers by virtue of the Norwegian Regulation on the Prohibition against Payment for Gambling without Norwegian Authorisation. As the Lottery Act prohibits both the direct unauthorised provision of gambling activities and any associated services, the authority may also target transactions to or from third-party payment service providers who facilitate transactions on behalf of gambling operators.
However, this power is not without its limitations. The authority may only order the blocking of transactions to and from specific account numbers. As such, the foreign gambling industry has taken quite the leisured approach to payment blocking due to the ease of which it can amend or create new account numbers or utilise other payment options such as winning cards or virtual currencies. That is, until the Norwegian Ministry of Culture proposed an amendment of the above-mentioned regulation on 20 April 2018.
If enacted in its proposed form, the proposal would greatly expand the powers of the authority, granting it the power to order Norwegian financial institutions to block payments to or from named gambling operators or payment service providers, as opposed to being limited to specific account numbers. The financial institutions would also have a duty to investigate account numbers and appurtenant transactions affected by a resolution and report such information to the authority.
Every day, Norwegian financial institutions process between 30,000 to 40,000 gambling-related transactions. Having recently adjusted to the Norwegian implementation of the EU's Fourth Anti-Money Laundering Directive, these institutions are not ardent to the prospect of an amendment that would not only require resource-intensive monitoring, but also quite possible set them off against the GDPR, the PSD2 and fundamental EEA freedoms.
For instance, financial institutions may risk violating GDPR Article 6 and its requirement of lawfulness where it has to resort to monitoring or analysing their own customers' user patterns or transactional history in order to comply with the proposal. It was precisely out of concern for the GDPR that the Norwegian parliament voted on 7 May 2018 to implement DNS blocking of foreign-based gambling websites, instead of the more privacy-intrusive measure of IP blocking.
Furthermore, payment transactions are usually implemented in real time through automated means. To stop a transaction would necessitate a manual assessment of whether a transaction that might fall under a resolution and whether it should be stopped pending further investigation. Stopping a legitimate payment transaction would put the financial institution at risk of violating the agreement with its customer, as well as Section 14 of the Norwegian Financial Contracts Act.
Unsurprisingly, the proposal has received criticism, for instance by the Norwegian Better Regulation Council (Regelrådet), a governmental organisation and impact-assessment scrutinisation board falling under the authority of the Norwegian Ministry of Trade, Industry and Fisheries.
The council has stated that the proposal has not been sufficiently investigated as mandated by law, that it lacks a sufficient description of the how the proposal would be practised and that it has several deficiencies concerning the investigation of potential consequences for private businesses and alternative measures that could fulfil the purpose of the proposal.
The proposal was scheduled to enter into force in January 2019, though it will most likely be delayed until June. Whether the proposal will remain in its current form or undergo alternations remains to be seen. It its current form, it may prove to be a measure apt at combating foreign-based gambling operators and protect the monopoly, while simultaneously providing the financial industry with yet another compliance-related burden.
Regardless of the implementation, the Norwegian government has signalled loud and clear that any liberalisation of the Norwegian gambling market through a licence regime, such as the one being implemented in Sweden on 1 January 2019, is fraught with long odds.
Related Stories