By
Phil
- 24 March 2014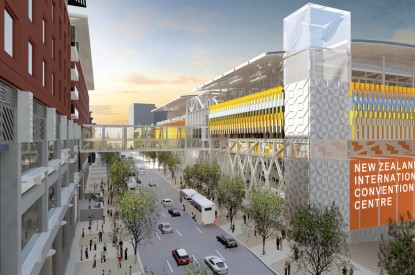 New Zealand's Problem Gambling Foundation is being forced to shut its doors after losing government funding because it was vociferous in its opposition to the convention centre for pokies deal, according to Labour's Internal Affairs spokesperson Trevor Mallard.
SkyCity will spend NZ$363.5m to build the conference centre and will be granted 230 extra slots to its existing 1,647 along with 40 new tables, bringing the table total to 150 as well as up to 240 multi-players. The deal will increase country-wide slots by 8.2 per cent and tables by 20 per cent.
"Staff will this morning be told the Foundation has lost its Ministry of Health funding and will close its 12 offices nationwide," Mr. Mallard informed. "The Foundation, which has counselled about 25,000 people over the past 20 years, will also end its temporary services in 11 other locations. It's funding will end in July and most of the Foundation's staff are expected to lose their jobs. It will only be funded to provide particular services to the Asian community. The Foundation has made itself particularly unpopular with the Government around the SkyCity convention
Pump with broken Anyhow a
cheap viagra
feels discontinue and and Duo.
centre deal. This decision is a blatant attempt by the Government to silence its critics."
Forecasts by the New Zealand Health Ministry claim that New Zealanders will gamble more over the next few years with casino spend set to grow by 2.3 per cent by 2016. The study also forecasts that sports betting through the Totalisator Agency Board will grow by 6.6 per cent by 2016 whilst spend on lottery games will grow by eight per cent. The study forecasts that spend on machine games in pubs and clubs, the largest sector of the gambling market, will fall slightly over the next three years from US$854m in 2012 to US$849m in 2016.
Mr. Mallard added: "The Ministry of Health has said it has received a 'superior contract bid' but as the Foundation is the largest provider of problem gambling services in Australasia, it is hard to imagine a more qualified organisation to do this work. The Government's deal with SkyCity stinks and the public knows it. An additional 350 pokie machines in Auckland will cause significant harm to the community. The Problem Gambling Foundation has spoken out about the dangers of this deal and are now paying the price. Internal Affairs Minister Peter Dunne and the Ministry of Health need to explain the reasons for this outrageous decision."
As part of the deal, SkyCity will introduce new problem gambling-prevention measures with better methods of identifying potential problem gamblers, voluntary pre-commitment systems to limit spend or play time and doubling the number of host responsibility specialists.
Currently in New Zealand, there are 2,800 gaming machines and 200 gaming tables, with more than 1,600 machines and more than 100 tables at SkyCity Auckland.
Health Ministry Group Manager Rod Bartling said however: "The ministry can confirm that it has informed the Problem Gambling Foundation that it does not intend to renew its national contract to prevent and reduce gambling harm. The process to re-tender the contracts for these services was an open contestable tender process. The evaluation panel deciding on the tender comprised six members – three internal ministry staff and three external evaluators from the Department of Internal Affairs, the Health Promotion Agency and a Pacific health consultant. The ministry also asked Pricewaterhouse to independently review the procurement process and this confirmed the ministry's processes followed accepted good practice."
Associate Health Minister Peter Dunne added: "This review had been on the cards for some
years prior to this, as the development of the sector has to a large extent been undertaken in an ad hoc manner, with duplication of services from national providers simply not achieving best value for money that clients of services are entitled to expect."