By
Phil
- 15 February 2023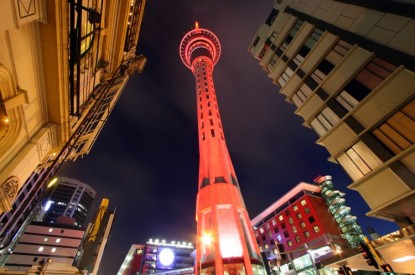 New Zealand's SkyCity Entertainment has reversed its $33.7m interim loss into a $22.8m profit over the first half of the year marking a 168 per cent rebound in profitability.
The Auckland-headquartered operator said it had seen a strong recovery across its business divisions, 'following several years where its land-based operations were significantly impacted by Covid.'
The strong rebound in domestic gaming, hospitality and tourism businesses following the return of international tourism saw a 59.6 per cent increase in revenue to NZ$462.6m and a 421 per cent increase in Group EBITDA to NZ$106.3m.
This was fueled by the company's flagship casino SkyCity Auckland, where GGR increased by 166 per cent to NZ$222.4m. SkyCity Adelaide increased by 29.3 per cent increase to AU$91.3m.
SkyCity CEO Michael Ahearne said: "I'm very proud of the SkyCity team, who have worked really hard to deliver exceptional customer service in what has been a challenging operating environment. A positive recovery in domestic customer visitation has been the key driver of performance in this half. The return of tourism to New Zealand has been a real benefit to SkyCity.
"It is fantastic to welcome international guests back to our properties," he added. "We saw the first of many cruise ships coming back to Auckland late last year after a two-year absence with more to come. Visitation to the Sky Tower in December 2022 was up six times that of the corresponding period last year, which is a great result for Auckland."
Forsyth Barr analysts Andy Bowley and Mark Robertson said of the results: "Its 1Q23 trading update highlighted positive early signs in the gaming recovery had been maintained. We expect 2Q23 has been more of the same, aided by a full cruise ship summer season in its key market, Auckland, and a progressive recovery in hospitality earning. We expect SkyCity's hotels to have benefitted from elevated industry yields and for hospitality to provide its first material contribution since Covid." 
The positive results come as Australian financial crimes watchdog AUSTRAC said action against SkyCity Adelaide in December 2022 could take up to two years to resolve with 'considerable work required to complete this process.' Sky City is facing fines of up to $2bn.
"Responses to the allegations are currently under consideration with expert advisor support. Resolution of Austrac civil proceedings could potentially take one to two years," AUSTRAC said.
"SkyCity will continue to cooperate with our regulators and our priority remains on ensuring that our compliance enhancement programmes meet the expectations of our regulators and are embedded deep into the organization," Mr. Ahearne said.