By
Phil
- 1 May 2020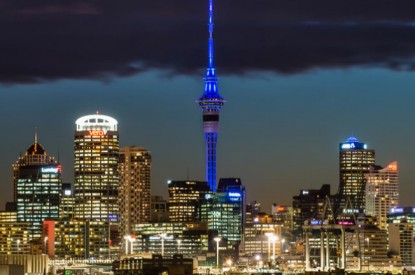 SkyCity Entertainment Group is gearing up to a reopening of its New Zealand casinos in two weeks following the COVID-19 closures.
The operator has also kick-started several redevelopment projects.
The operator said: "The New Zealand Government has indicated that New Zealand will remain at Alert Level 3 for at least two weeks and that an initial decision on whether to move to Alert Level 2 will be made on 11 May 2020. At Alert Level 2, SkyCity expects to re-open its New Zealand properties in a staged manner with reduced operating hours initially based on expected customer demand. Specific re-opening plans include opening gaming facilities, particularly for premium customers. The main gaming floors would open progressively, subject to demand, with limitations around mass gatherings (no more than 100 people in any static location). This will require SkyCity to create distinct "zones" on its main gaming floors and put on hold prize draws, gaming promotions and other public events."
SkyCity said it would adhere 'to strict social distancing measures, including configuring electronic gaming machines to allow appropriate physical distancing, limiting customers at each gaming table and ensuring appropriate spacing at restaurants and bars.'
Key development projects reactivated by SkyCity this week include the refurbishment of premium gaming rooms on Levels 8 and 9 of the main site in Auckland and the refurbishment of part of the main casino floor, including a new Baccarat area, in Hamilton.
In South Australia, Adelaide Casino continues to remain closed. However, development work on the Adelaide Casino expansion project and associated master planning projects has continued as planned over the past two months due to construction being deemed as an essential service in Australia. These projects continue to progress well and remain on-budget and on-time.
The SkyCity Online Casino has continued to operate and has traded positively over the past two months. Customer registrations have shown strong growth with over 15,000 registered users now on the site.
SkyCity said it 'continues to have a strong liquidity position with around $400 million of cash and undrawn debt facilities currently available. SkyCity does not expect to require any waivers for its June 30 2020 debt covenants.'