By
Phil
- 26 June 2023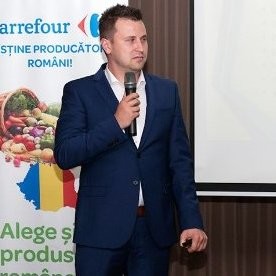 After seven years of successfully operating their UK project, KingCasinoBonus.uk, Dopamine Gaming is moving on by entering the New Zealand gambling scene with clear innovation plans.
OnlineCasinos365's goal is to secure the safest and most trustworthy gaming experience for all online casino gamblers in New Zealand. To achieve this goal, this company's newest project brings to the table a surprising number of professional casino reviews, casino promotions, expert guidance on gambling and game strategy, and hidden industry insights, many of which have never been disclosed so freely.
If we look at Dopamine Gaming's first-hand expertise accumulated over years of operating in the UK market, the public doesn't doubt that OnlineCasino365 will ensure a rapidly evolving and secure gambling space for New Zealanders. After all, the company has already established such a strong reputation for its strict standards of security, diversity, and fairness.
There's really no surprise that Dopamine Gaming decided to venture into the New Zealand market. The need is clear: online gambling continues to change and grow worldwide, so New Zealanders' demands for better gambling processes and conditions intensify by the day.
The company will bring the same commitment to transparency, accuracy, and fairness to New Zealand that it has had for so long in the UK.
Dopamine Gaming's CEO, Ionut Catalin Marin, said: "We are delighted to announce that our firm is releasing a brand-new project for the New Zealand gambling market," said Ionut Catalin Marin, "We hope that 'OnlineCasinos365' spreads out its fresh approach to gaming in New Zealand. Every expert we involve in our project works tirelessly to provide gamers with creative gambling solutions, completely free guidance, and permanent assistance. We want to collectively create new and much more beneficial standards for the industry, empowering players to only make educated decisions in regard to their money and time while still enjoying a secure and responsible gaming environment. We are about to begin a fantastic journey together."
OnlineCasinos365 has a straightforward design, as it's operated via a user-friendly interface for New Zealanders to navigate and browse through with no effort.
Just as in Dopamine Gaming's first project, KingCasinoBonus, OnlineCasinos365 users will receive constant and effective support and will have the option to filter through their favorite types of promotions and loyalty programs.