By
Phil
- 10 October 2016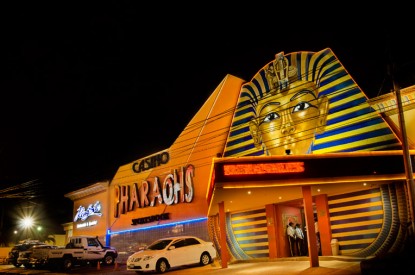 Representatives of the Chamber of Authorised Gaming and Gambling Entrepreneurs (CEIJA) have called upon those involved in the Nicaraguan gaming industry to join their organisation in order to combat money laundering and reverse the negative image gaming has locally.
Secretary of CEIJA George Lozev explained that the organisation currently has 11 affiliates who combined provide between 700 to 1,000 direct and indirect jobs. However, the most significant challenge that the industry faces is the fact that so much of the gaming industry still forms part of the informal economy. As a result many small gaming businesses avoid adherence to both local and international gaming laws.
"The informal economy compromises 53 per cent of Gross Domestic Product this is an intermediate level of informality in Latin America, in other words over half the operations which are made in our economy are informal . These informal businesses are not healthy because they are neither controlled nor exercise auto control so children end up playing and gaming addiction is generated at a very young age," Lozev said.
President of CEIJA Jonathan Chávez, told local press that there are currently around 200 licensed slot parlours in Nicaragua. Each slot parlour must, he explained, by law house a minimum of ten slot machines and may not be as part of add-ons to local businesses such as groceries or newsagents. The industry generates around US1m a year in tax revenue for the state according to Chávez.
In all there are 16 casinos, 750 slot parlours and around 13,000 slot machines currently operating in Nicaragua. In 2014 the government transferred control over the Nicaraguan gaming industry from the Ministry of Tourism to the Ministry of Finance and the Financial Analysis Unit (UAF). According to lawmakers, the reforms mean that casinos and slot parlours would be "forced" to pay taxes based on their real profit after MPs unanimously approved an amendment to the Special Law for the Control and Regulation of Casinos and Gaming Rooms.
The amendments also created a new "Casino Control Council" which together with the Ministry of Finance is responsible for regulating all matters related to gaming. The Council meets at least once every three months, to develop strategy and monitor compliance. Meanwhile, the Treasury is responsible for enforcement by granting, modifying and cancelling licenses.
However, concern is still growing around illegal gambling which continues to rise in small businesses. In addition there are still an estimated 11 thousand to 13 thousand unauthorised slot machines located in pharmacies, markets, shops and bars in the country.