By
Phil
- 8 May 2015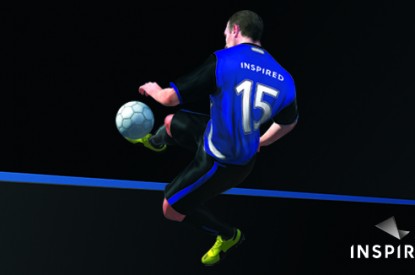 Inspired's Virtual Sports are now live in Nigeria across Surebet247 retail venues via a satellite TV feed.
Surebet247 is the leading bookmaker in Nigeria with 1,900 betting shops. It has launched nine of Inspired's Virtual Sports and games – horses, dogs, cars, speedway, cycling, tennis, football, roulette and keno. Inspired's Virtual Sports are already live in 1,100 of Surebet247's retail outlets and an additional 800 outlets will go live later this year.
Nigeria is set to be one of the fastest-growing African countries for gambling. According to PricewaterhouseCoopers's latest annual report on African gaming, Nigeria will have a 16.3% compound annual increase in gross gambling revenues over the next five years.
Steve Rogers, SVP Virtual Sports, Inspired, commented: "Nigeria is one of the fastest growing sports bet markets in EMEA. The introduction of our Virtuals will help Surebet247 to capture more player demand for betting entertainment products, due to the high frequency of the events, which can be scheduled for every three minutes.
"Inspired's Virtuals have become renowned for being a market-leading product due to the quality of graphics, range of sports and bet markets, and the flexibility of the technology. In addition, we were swiftly able to meet Surebet247's needs across its entire estate by delivering content via our satellite TV feed."
Sheriff Olaniyan, CEO, Surebet247 added: "We are thrilled with the performance of Inspired's Virtuals. We looked in detail at all the Virtual Sports products on the market and Inspired's proposition was head and shoulders above its competitors – especially its Virtual Football product, which is already going down a storm with our players."
Inspired provides 11 sports and four numbers games to land-based, online and mobile operators across 50,000 venues and over 300 web and mobile sites, across 35 countries. Inspired has over a decade of experience launching its Virtuals in new markets; last year it launched its Virtuals in Italy, driving the development of a €1bn p.a. market.