By
Phil
- 11 January 2016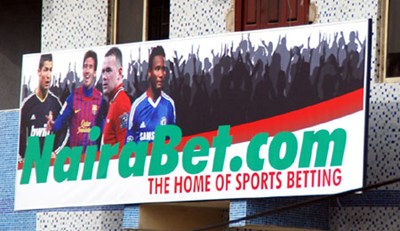 NairaBet.com, a Nigerian online sports betting company, is to setup a new multi-channel gaming suite platform in partnership with software developer Optima.
The deal includes the Margin Maker 2 system and new web, mobile and retail front-end products.
NairaBet chief executive officer, Akin Alabi, said: "We are very pleased to be partnering with Optima; their software platform comes with an excellent reputation in terms of performance and scalability, together with a rich set of professional bookmaking tools and features, and with loads of integrated services that will allow us to offer an excellent product to our customers.
"Optima's team knowledge and passion around the sportsbetting and E-gaming business, has made them the perfect partner to achieve our strategic objectives. This is a strategic movement for us and Optima has demonstrated the commitment, experience and knowledge of the industry necessary for Nairabet to confidently move forward with the project."
Jacob Curciel, CEO and founder of Optima, added: "At Optima, through the delivery of a turn-key platform, we will work hard to ensure that Nairabet has the technology and products to achieve their objective of leading the Nigerian market by delivering the best customer experience across all channels."