By
Phil
- 27 March 2017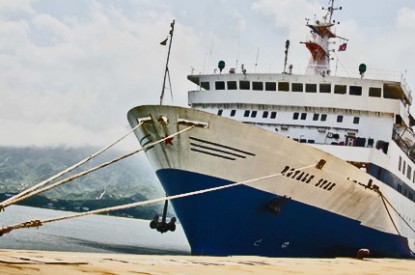 North Korea is looking for investors to fund a casino cruise liner looking to boost maritime tourism in the Mount Kumgang tourist region, a special development zone and port.
Despite gambling being banned in North Korea, the government is looking for up to $20m to operate a casino-cruise ship sailing to Southeast Asia and Vladivostok, in eastern Russia.
Mount Kumgang's tourism website said: "We are trying to diversify international tourism at the world-renowned Mount Kumgang by using cruise ship services. The tourist passenger ships will have a variety of facilities, so 1,000 passengers can experience safe and cultural travel. Preferential business conditions will be guaranteed for the ship."
The site identifies the Royale Star cruise liner which is currently docked in the port of Kosong, close to Mount Kumgang.