By
Phil
- 6 June 2018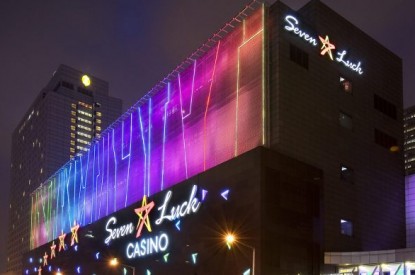 A government official from North Korea has pitched the construction of a casino to US President Donald Trump, asking for US investment for an integrated casino resort in Wonsan, a port city on the country's east coast.
Kim Yong Chol, Vice Chairman of the Central Committee of the Workers' Party, meet with President Trump at the White House at the start of June and reportedly asked for 'investment support' for the project in North Korea's Wonsan-Kalma coastal tourist zone.
Kim believes the casino would $50m in annual revenue. South Korean casino shares increased on the hope that they would be well placed for such a project.
Grand Korea Leisure increased 6.52 per cent to 28,600 won whilst Paradise Group increased 5.84 per cent to 19,950 won.
It is believed that two small casinos are already in operation in North Korea in the capital city of Pyongyang and in Rason close to the border with China and Russia.
JP Morgan's DS Kim said: "We're not even sure if a large-scale casino makes any economic sense in North Korea."