By
Lewis
- 20 July 2020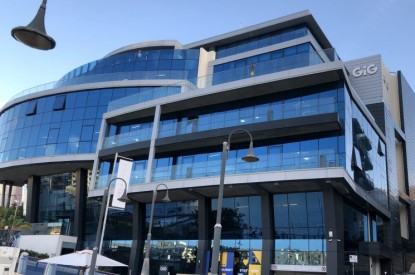 Gaming Innovation Group (GiG) has signed a heads of terms agreement with K.A.K. DOO Skopje, Hospitality, tourism and services company (K.A.K.) for the provision of GiG's platform, front end development and managed media services to launch their digital operation in the regulated North Macedonian market.
K.A.K. is one of North Macedonia's leading leisure groups with two casinos offering both slots and table games, LeGrand Casino Skopje and LeGrand Casino Bitola, along with four hotels (Hotel Epinal in Bitola and hotels Sport, Bistra and Lodge in Mavrovo) and the Mavrovo Ski Resort.
Having traditionally been a closed market to online operators, the Macedonian government is now allowing land based operators to apply for online licenses that must directly reflect their offline offering.
Through their LeGrand casinos, K.A.K. will therefore be one of a handful of operators in North Macedonia to offer table games to online players along with a complete slots portfolio.
K.A.K. has selected GiG's casino platform offering as well as GiG's managed media services to capitalise on their digital transformation from land based to online gambling.
Ognjan Cigovski, Chief Executive Officer of K.A.K. DOO Skopje, outlined the rationale begind the agreement: "Gaming Innovation Group is known in the iGaming industry as a reliable and trustful company with a history of success working with land based operators like ourselves.
"We are pleased to have them supporting our digital transformation and online player acquisition strategy as we expand into the newly regulating online market.
"We believe that by joining our efforts we can translate the feel and look of our LeGrand casino's into an online offering that both caters for our current players as well as attracts new ones. We are looking forward to a long lasting and mutually beneficial partnership."
The final agreement is expected to be signed in August 2020, and will be on a combined fixed fee and revenue share structure.
Richard Brown, Chief Executive Officer of GiG, added: "North Macedonia has a long history in the landbased casino segment, and is a major casino tourist destination in the region. Partnering with a leading brand, hospitality and entertainment group in the region is an exciting opportunity for GiG and we look forward to helping replicate LeGrand Casinos retail success online as the market regulates."
The casino offering is expected to go-live by Q1, 2021, and the partnership is expected to make a positive contribution to GiG's revenues from 2021 onwards.